Some of the best students and teachers in Louisiana are right here in Gueydan, and we think they deserve some recognition, so this is our chance to get to know them a little better. This is our JOES Staff Spotlight on Mrs. Stephanie Lafosse.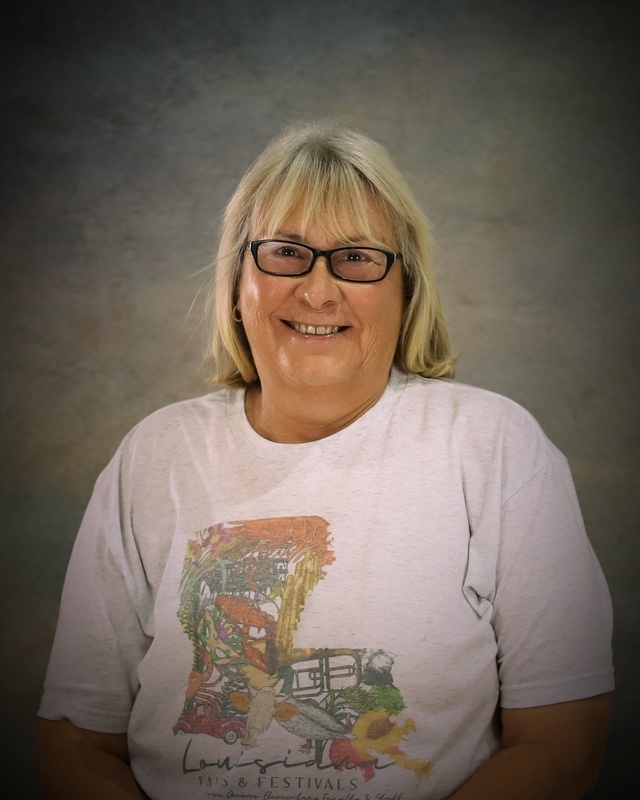 What's your name?
Stephanie Lafosse
What do your students call you?
Mrs. Steph
How long have you been teaching? How long have you been at Jesse Owens?
I have been at Jesse Owens for 20 years. I was in SPED for 15 years and then transferred to Pre-K.
What was your favorite subject when you were in school?
Math was my favorite subject.
What do you love most about being here at JOES?
My co-workers are my friends and my second family. We are always there for each other.
Who or what inspired you to be a teacher?
I've always enjoyed working with children.
What's the farthest you've ever been from home?
Amsterdam
What's your favorite team(s)?
Gueydan Bears, Team LA (grandson's travel baseball team) and LSU
Do you have any collections? If so, of what?
I collect magnets and Christmas tree ornaments from my trips that I go on
What's your favorite meal?
Chicken stew and chicken gumbo.
What's something you learned through failure?
I have learned to never give up, always stay positive and keep going.
What does leadership mean to you?
Leadership to me means setting a good example and helping others become the best versions of themselves.
If you could go back in time to when you were your students' age and give them advice, what would it be?
Always try your best in anything you do and have fun.
What's one thing people would never guess about you?
One of my favorite TV shows is Vikings.
Do you have any favorite memories from your time in school?
My favorite memories would have to be ball games and cheerleading.
Could you tell us a little about your family?
I have been married for 47 years to Stanley Lafosse We have 4 children Jennie, Scott, Stefan and Anna. A son in law, Thadd and 2 daughters in laws Ashli and Paige. Our 6 grandchildren are Landon, Aiden, Jax, Addi, Jocelyn and Karsen. They keep us very busy.
What are a few things you couldn't live without?
Family, friends and my faith.
What's your favorite quote?
"What goes around comes around."