On Friday, February 25, students and teachers at Jesse Owens Elementary celebrated Louisiana Day 2022 with the help of the Gueydan community.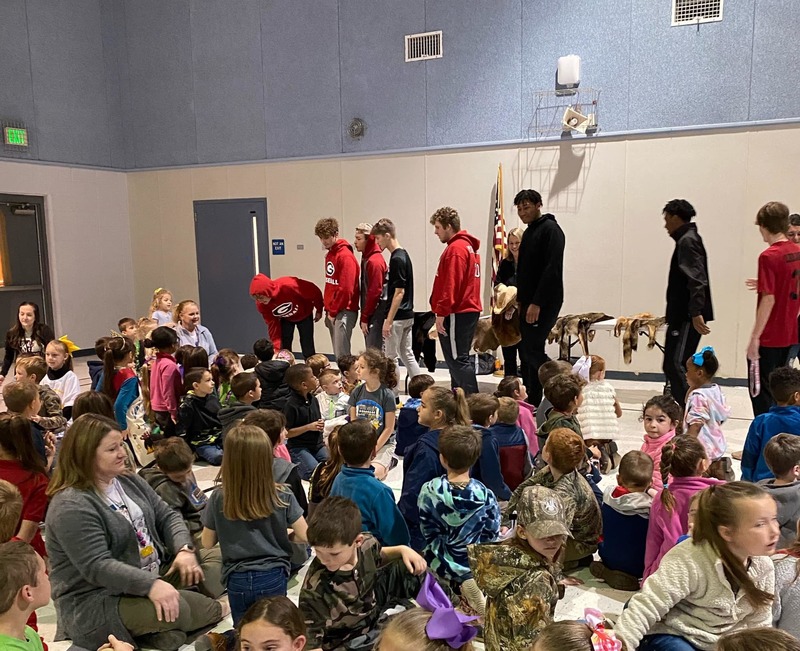 Before heading to East Iberville for their first round playoff game, the Gueydan High School Bears basketball team stopped by for some encouragement from everyone at JOES.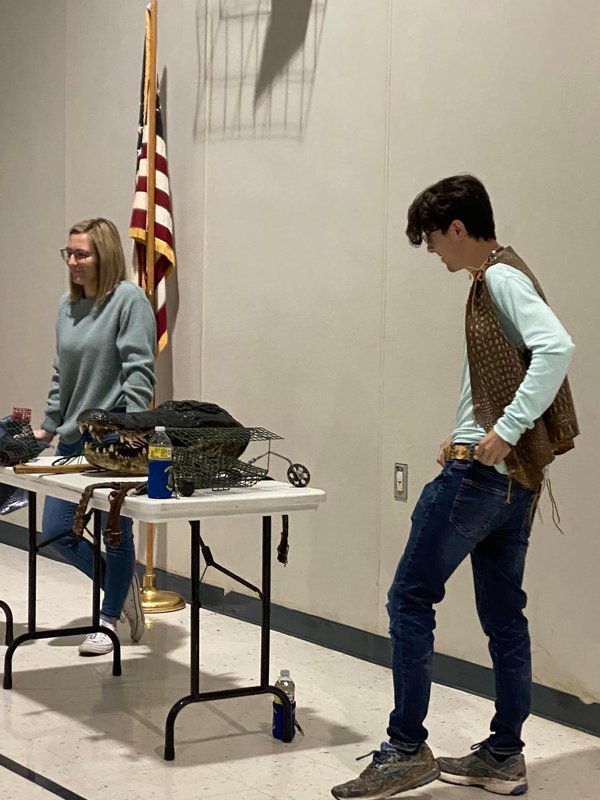 Gavin Painter and Rori Painter of D & D gave a presentation about Alligators. Students learned about hunting the gators, how all parts are used , hides, meat and even the teeth!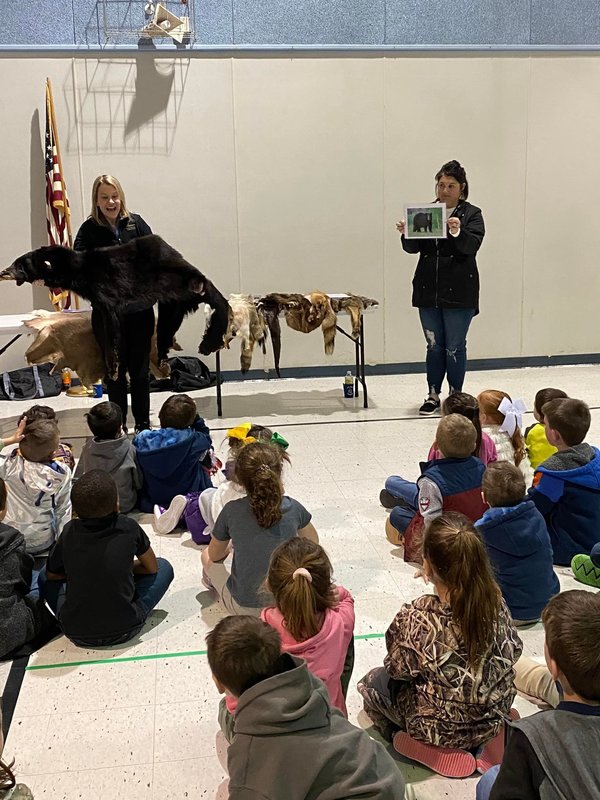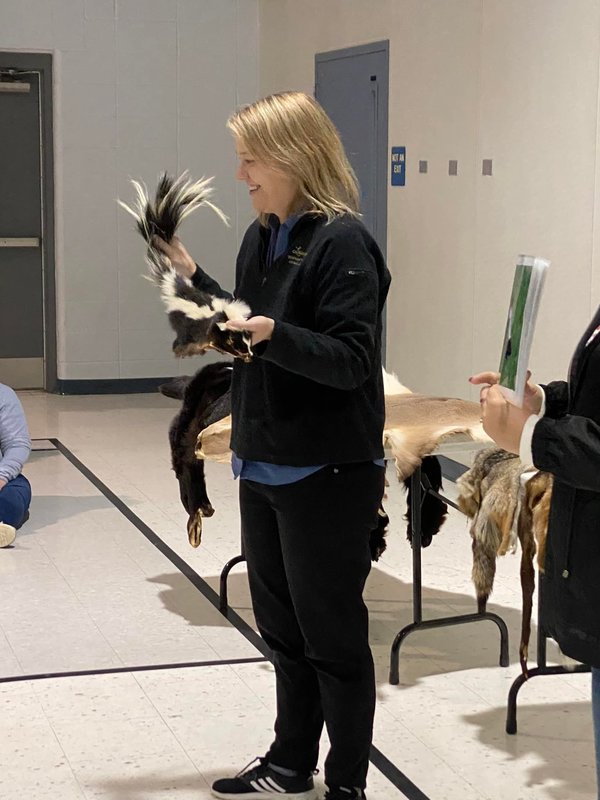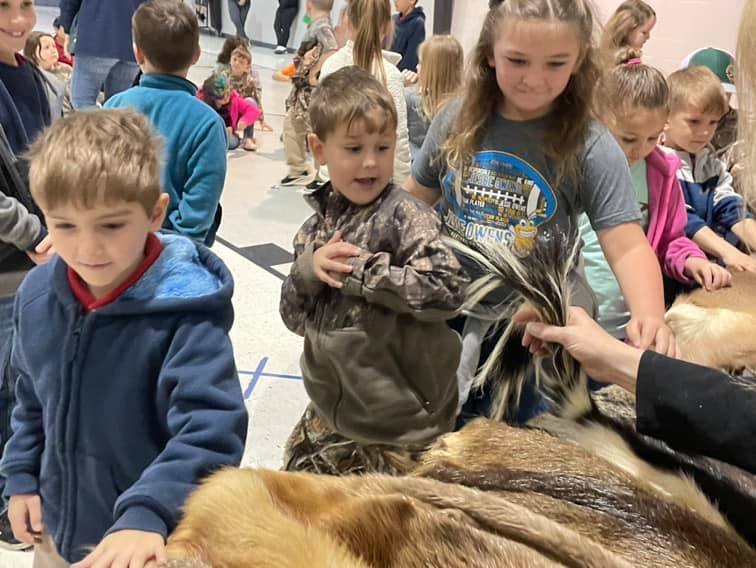 Mrs. Kerry Slayer with Louisiana Wildlife & Fisheries presented Louisiana Fur Bearers. Students learned about native Louisiana animals by observing their fur pelts. Some students like the skunk more than others!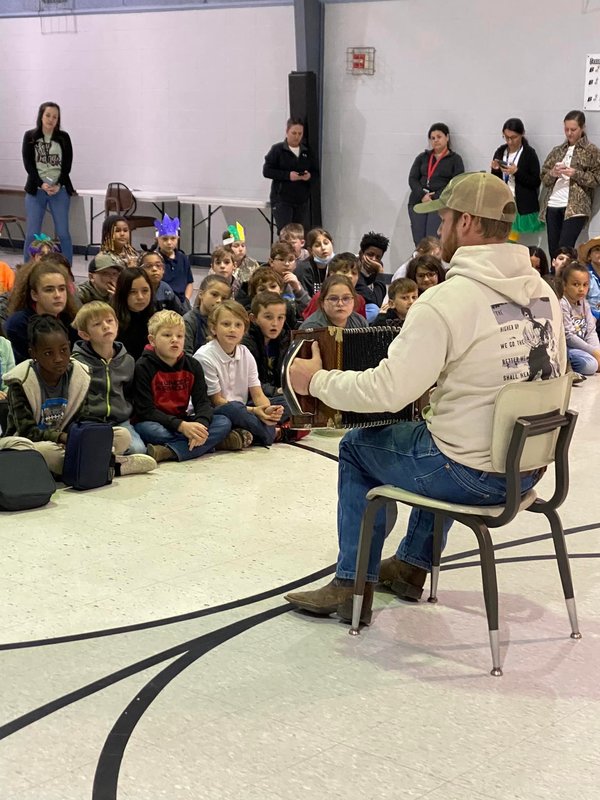 Mr. Isaac Trahan presented the accordion. Students learned how the accordion uses air to make music. Most recognized and everyone enjoyed the Cajun tunes he played.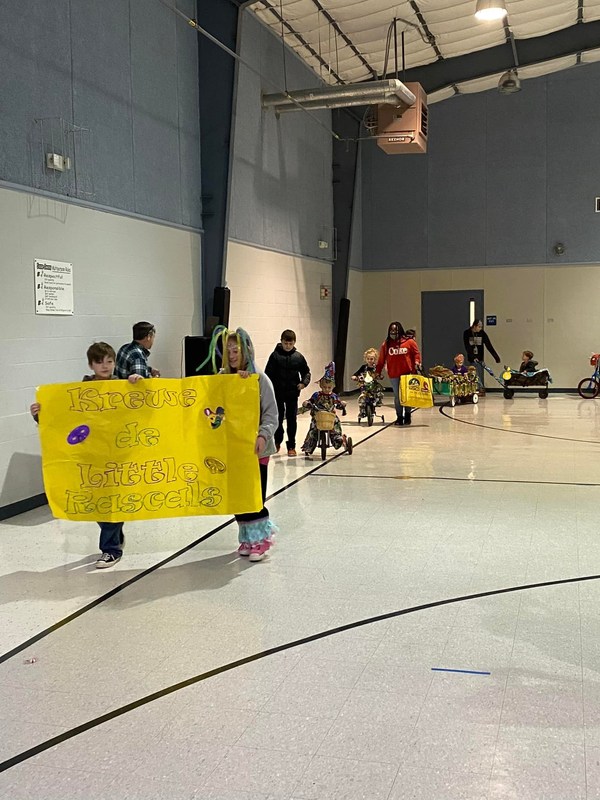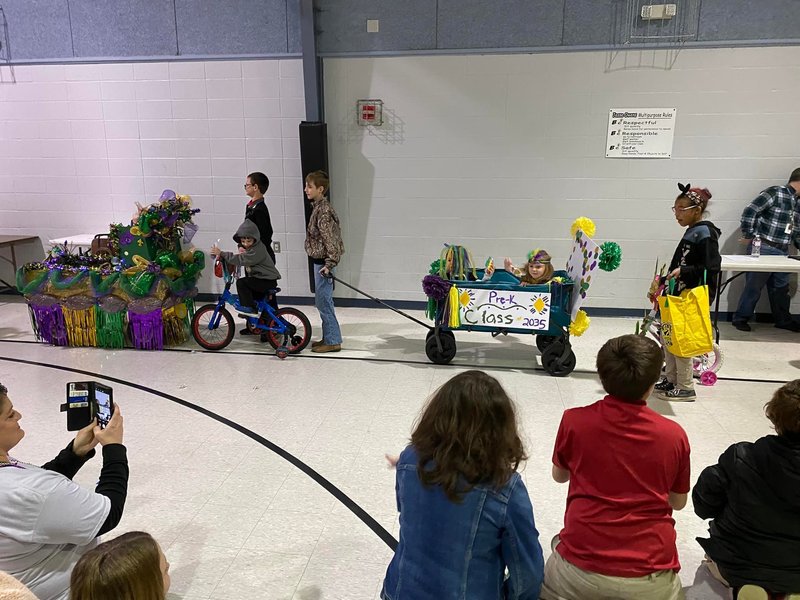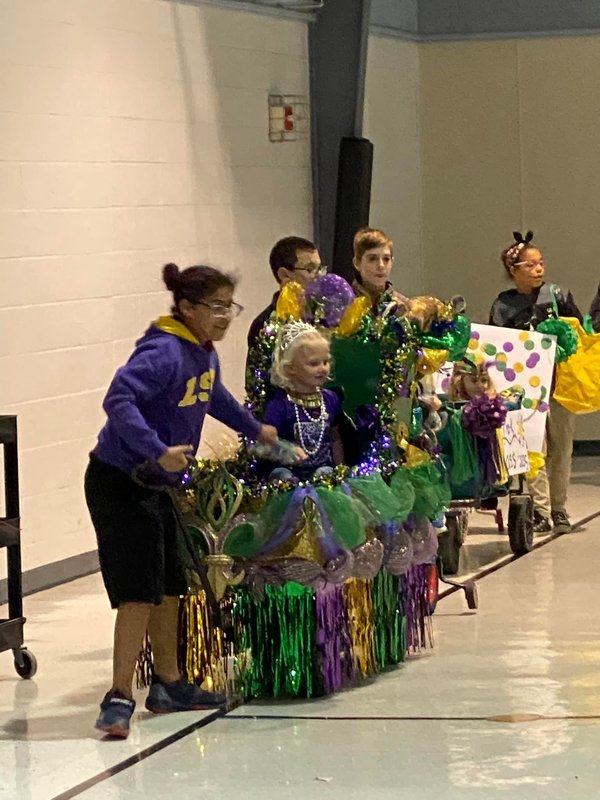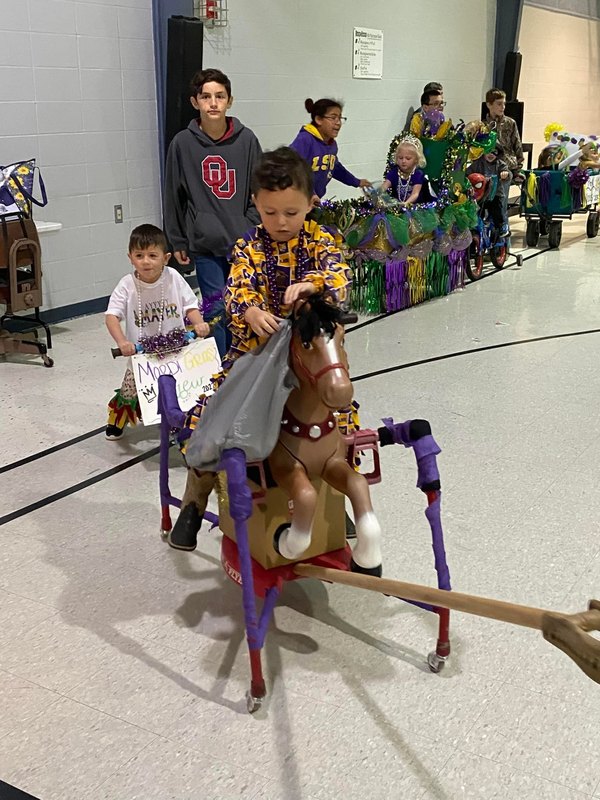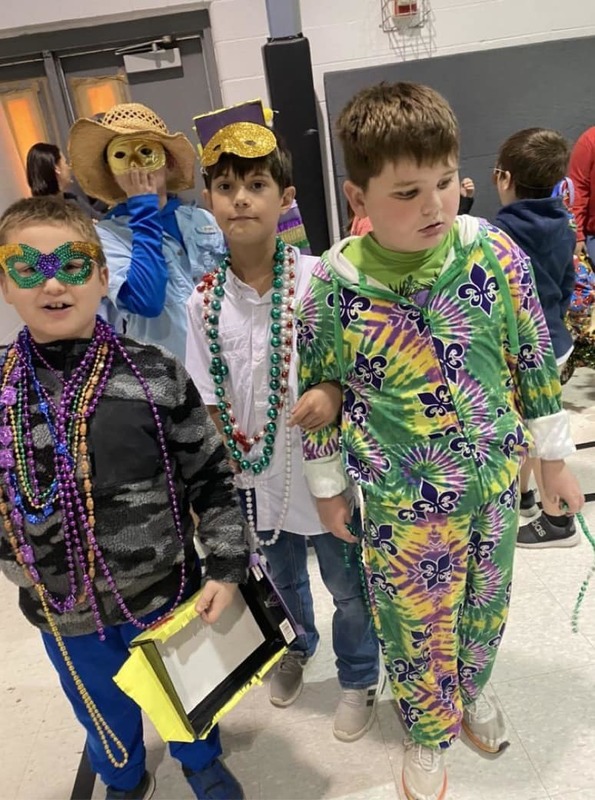 The Pre-K students, Mrs. Bridget Hebert, Mrs. Stephanie Lafosse, along with Mrs. Rani Broussard's Speech classes, held a Mardi Gras Parade like no other! Pre-K students and their parent decorated bikes, wagons and even a rocking horse for their floats. Speech students made shoe box floats. Special thanks to the 5th and 4th graders who helped keep the floats moving, and a huge thank you to all the parents and family members who attended to enjoy the festivities. It was a Great Parade!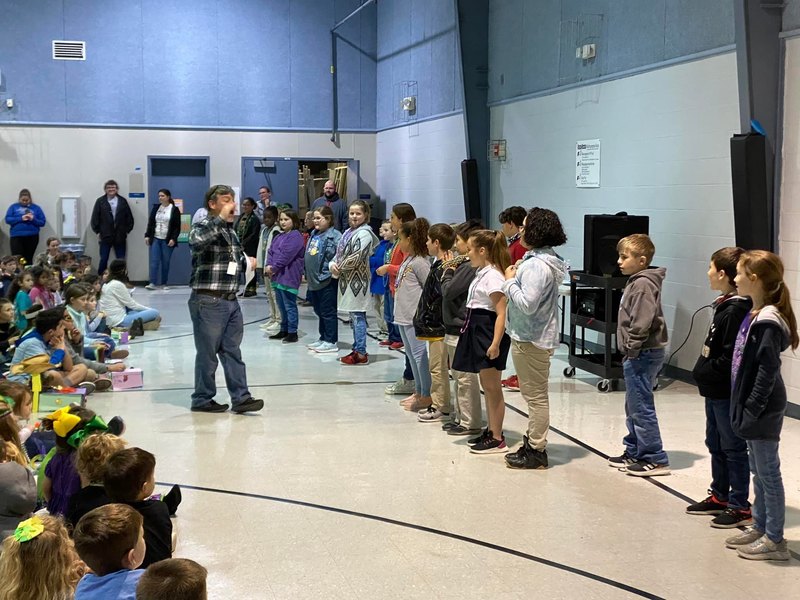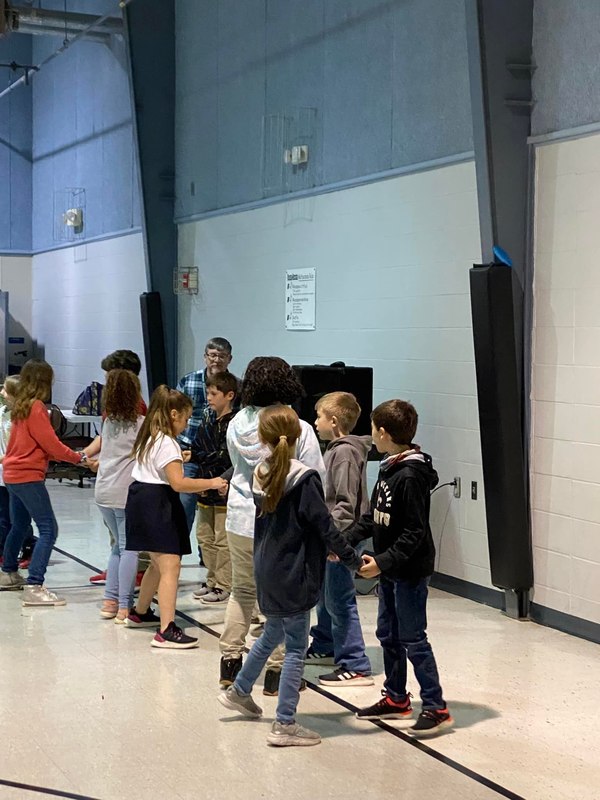 To close out the day, Mr. John Buroker and the 3rd graders showed off their dance moves with a few Cajun dances. They will be participating in the upcoming Vermilion Parish Fais Dodo. They even sang a couple of songs in French - It was a Grand Finale to a Wonderful Day!