Some of the best students and teachers in Louisiana are right here in Gueydan, and we think they deserve some recognition, so this is our chance to get to know them a little better. This is our Jesse Owens Staff Spotlight on Mrs. Natalie Broussard.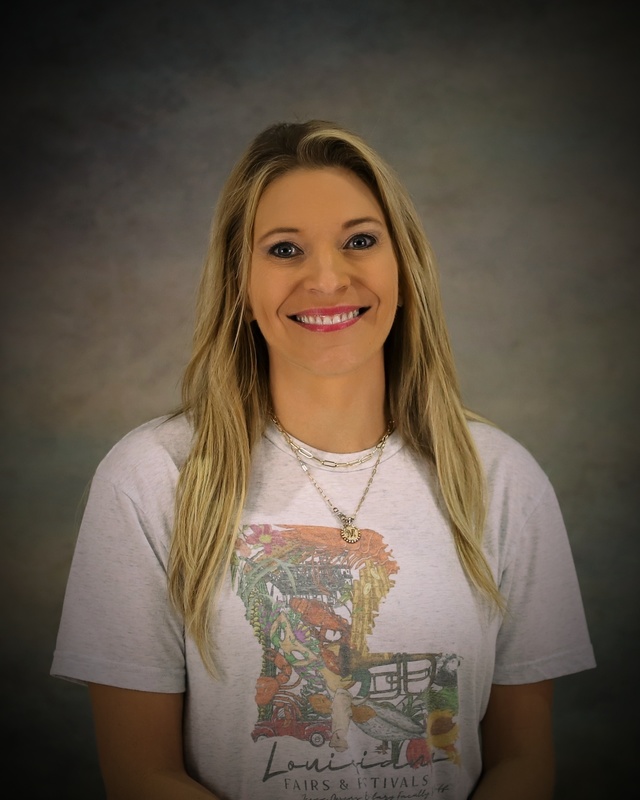 What's your name?
Natalie Broussard
What do your students call you?
Mrs. Natalie
How long have you been teaching? How long have you been at Jesse Owens?
This is currently my 18th year teaching at JOES.
What was your favorite subject when you were in school?
My favorite subject was Algebra II with Mrs. Melanie Hensgens.
What do you love most about being here at JOES?
I love the friendships the most I have made at JOES with students and fellow coworkers.
Who or what inspired you to be a teacher?
I've had quite a few teachers who have inspired me. My third grade teacher, Mrs. Elda Doucet made learning so much fun! I still remember learning how to multiply by singing "multiplying rap songs!" Mrs. Melanie Hensgens was a wonderful, knowledgeable, caring teacher who wanted to see us all reach our potential. And last, but certainly not least, My nanny, Julia David. Mrs. Julia truly cares and goes out of her way to help all students, not just the ones in her classroom. She has been one of the best teachers to walk these halls!
What's your favorite meal?
ALL OF THEM!
If you could go back in time to when you were your students' age and give them advice, what would it be?
Enjoy it while it lasts! We all grow up WAY TOO FAST!
Do you have any favorite memories from your time in school?
One my favorite memories from my time in school is attending mass at St. Peter's School. I loved to sing at church!
Could you tell us a little about your family?
I am married to Bradley Broussard and we have three children, Matthew, Maegan, and Caroline. We have two dogs, Kobe and Fynn.
What are a few things you couldn't live without?
My family, my friends, and my faith.
What's your favorite quote?
"For I know the plans I have for you, declares the Lord."