Some of the best students and teachers in Louisiana are right here in Gueydan, and we think they deserve some recognition, so this is our chance to get to know them a little better. This is our Jesse Owens Staff Spotlight on Mrs. Korie Guidry.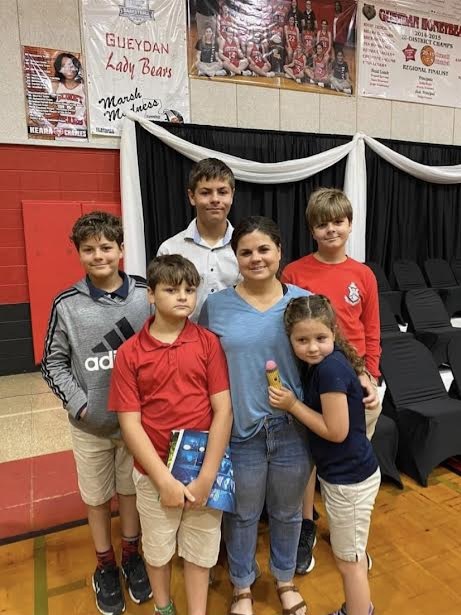 What's your name?
Korie Guidry
What do your students call you?
Mrs. Korie
How long have you been teaching? How long have you been at Jesse Owens?
Since January 2022
What was your favorite subject when you were in school?
Math
What do you love most about being here at JOES?
I love being part of the amazing JOES family!
Who or what inspired you to be a teacher?
I love to be part of the SPED team and inspire and support me everyday.
What's the farthest you've ever been from home?
California for a vacation.
What's your favorite team(s)?
Any team my kids are playing on. GO BEARS!
Do you have any collections? If so, of what?
I am not a collector.
What's your favorite meal?
PIZZA!!
What's something you learned through failure?
I learned how to pick myself up and keep on going. Failure is a huge part of life and you cannot let the fear of it stop you.
What does leadership mean to you?
You have to lead by example.
If you could go back in time to when you were your students' age and give them advice, what would it be?
Be kind and accepting.
What's one thing people would never guess about you?
I am not a huge sports fan. I really do not understand any of the rules.
Do you have any favorite memories from your time in school?
My favorite memories are of St Peters school!
Could you tell us a little about your family?
I have been married for 16 years to Damon and we have 5 children. Asa, Tate, Jax , Fynn and Gemma.
What are a few things you couldn't live without?
My family!