Some of the best students and teachers in Louisiana are right here in Gueydan, and we think they deserve some recognition, so this is our chance to get to know them a little better. This is our Jesse Owens Staff Spotlight on Mrs. Stacie Hunt.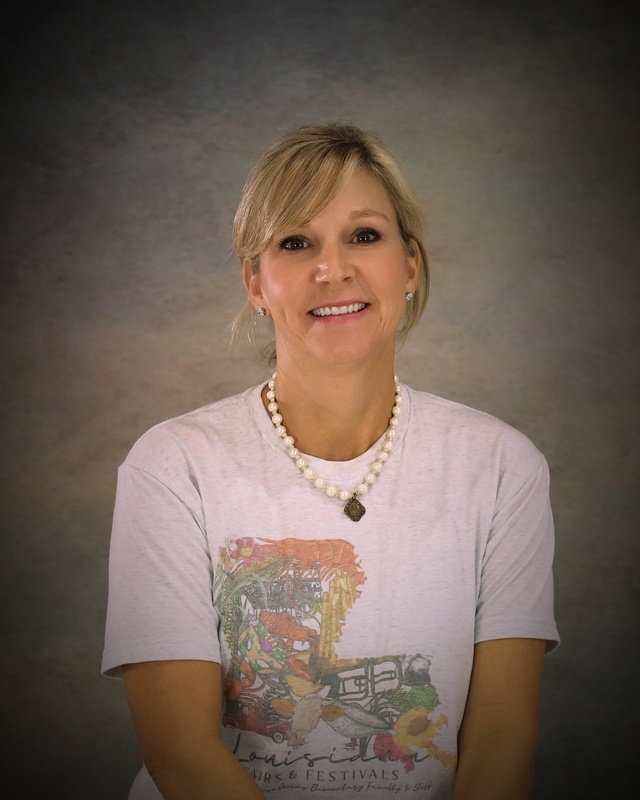 What's your name?
Stacie Hunt
What do your students call you?
Mrs. Stacie
How long have you been teaching? How long have you been at Jesse Owens?
21 years
What was your favorite subject when you were in school?
Religion class (Mrs. Belinda Hargrave)
What do you love most about being here at JOES?
I love getting to work with my friends.
Who or what inspired you to be a teacher?
Mrs. Belinda Hargrave
What's the farthest you've ever been from home?
Europe
What's your favorite meal?
Boiled Crawfish!!!!!!!!!!
What's something you learned through failure?
What's done is done!!! Keep moving forward!
What does leadership mean to you?
Helping someone find their strengths!
If you could go back in time to when you were your students' age and give them advice, what would it be?
Study more and not worry so much!
What's one thing people would never guess about you?
I was born in Germany!
Do you have any favorite memories from your time in school?
School talent shows and plays!
Could you tell us a little about your family?
I have been married to Freddy for 25 years. We have 2 children, Ethan is 21 and Caroline is 18. We live in Mulvey and my family is EVERYTHING TO ME.
What are a few things you couldn't live without?
My Family!
What's your favorite quote?
Don't sweat the small stuff!