Some of the best students and teachers in Louisiana are right here in Gueydan, and we think they deserve some recognition, so this is our chance to get to know them a little better. This is our JOES Staff Spotlight on Mrs. Rani Broussard.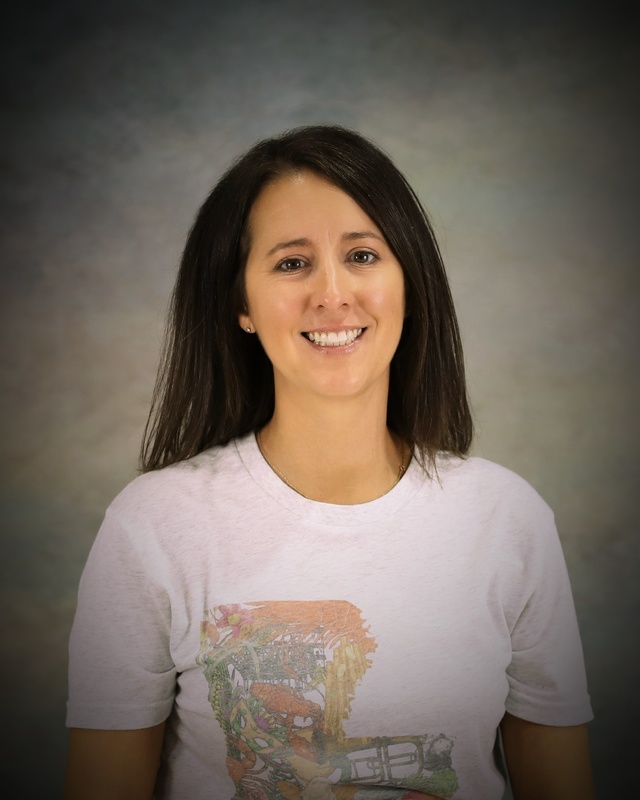 What's your name?
Rani Broussard
What do your students call you?
Mrs. Rani
How long have you been teaching? How long have you been at Gueydan High?
I've been a Speech-Language Pathologist for 15 years. I am in my eighth year as a SLP for the Gueydan schools.
What was your favorite subject when you were in school?
Science
What do you love most about being a Gueydan Bear?
The history of GHS and its alumni along with it being a close-knit community.
Who or what inspired you to be a teacher?
Many of my former teachers-Mrs. Greig, Mrs. Connie Duhon, Mrs. Ouita Robert, just to name a few.
What's the farthest you've ever been from home?
Furthest I have traveled would be the Bahamas (to the east), Indiana (to the north), and California (to the west). Furthest I have lived from home is Pasadena, TX.
What's your favorite team(s)?
Whatever team my son is playing on!! So, currently that's various VC Eagle teams and QSA baseball!
Do you have any collections? If so, of what?
Um….mostly Christmas-related items. I have the ornaments from the city that are sold annually, and I do love nutcrackers so I usually purchase one each year whether as an ornament or as a home decor item. I used to love snow globes, so I have a few of those.
What's your favorite meal?
Boiled seafood or chicken fried steak with mashed potatoes.
What's something you learned through failure?
I've learned that if you truly take the failure as a learning moment, you will see beauty in it and will prosper in the end. Also, failure lasts as long as you allow it to. So, it can be short-lived or last a lifetime.
What does leadership mean to you?
Leadership means reminding true to yourself and your core values. It means finding the best in others and helping them see the best in themselves.
If you could go back in time to when you were your students' age and give them advice, what would it be?
Enjoy it. Enjoy the experience of school-from the class work to the extra-curricular activities and PARTICIPATE in school-related events. School is only a short period of your life.
What's one thing people would never guess about you?
That I've been on national TV three times and hold two championships as a dance team member for St. Thomas More Sparklers!!!
Do you have any favorite memories from your time in school?
My favorite memories involve dance team, especially winning the national championship a couple of times!
Could you tell us a little about your family?
My family is my life! I have a wonderful husband. We have been married for 19 years. We have an 11 year old son who is witty, thoughtful, athletic, and loving. We live in Maurice and LOVE being outdoors.
What are a few things you couldn't live without?
Simple response-my family and God.
What's your favorite quote?
"Let nothing disturb you, nothing frighten you, all things are passing, God is unchanging. Patience gains all; nothing is lacking to those who have God: God alone is sufficient." -St. Teresa of Avila