Congratulations to Mrs Verna and Mrs Holly for being nominated as Marigold Teachers!! For their encouragement, nurturing, and support of students and fellow staff!!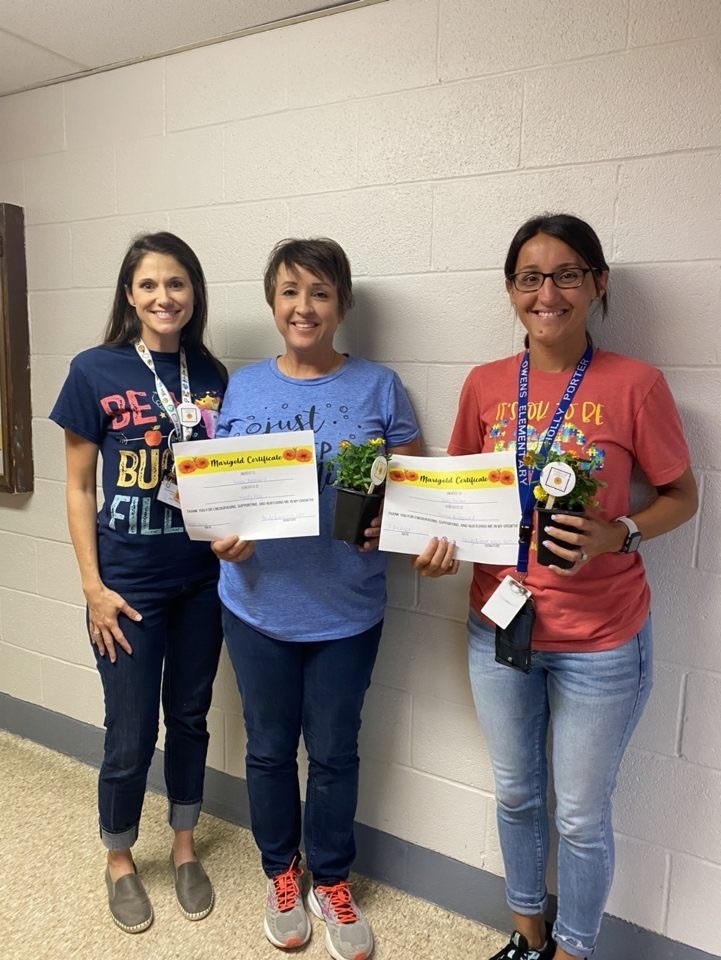 Tomorrow - Friday. 5/27 - The Town of Gueydan may be without electricity. Entergy will be repairing a pole and may or may not require the power to be shut off. For that reason we have decided, with the approval of Mr Byler, to cancel school for students. So, Happy Summer 🎉🎉 Faculty & staff will be attending school tomorrow as planned.
Thank you to The Gueydan Youth Athletic Association organization for the generous donation to Jesse Owens Elementary. Pictured: Carla Bourque - GYAA treasurer, Principal - Anita Dupuis, and Ephram Livingston - GYAA President.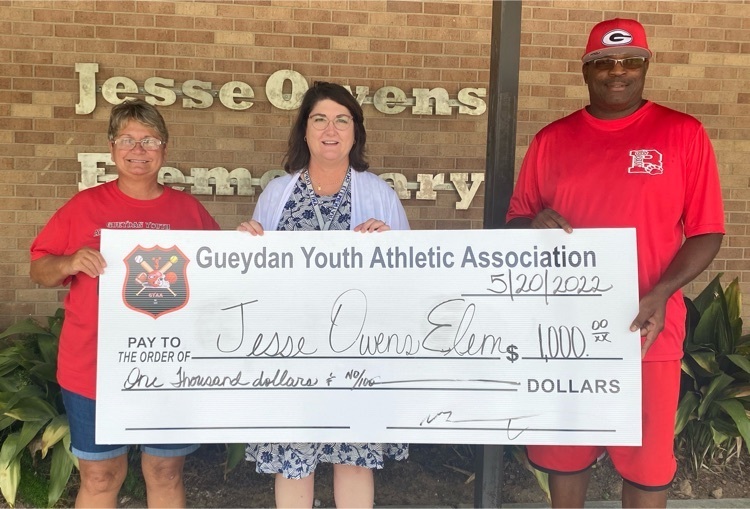 Kindergarten 2022- seniors 2034!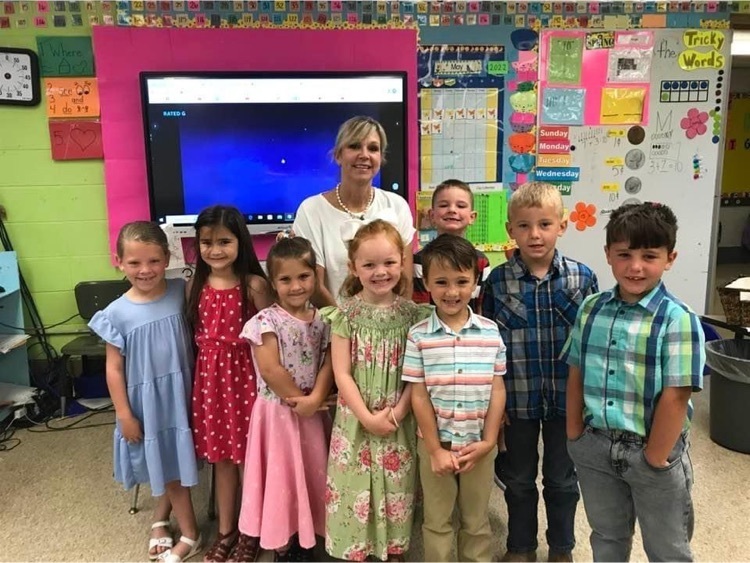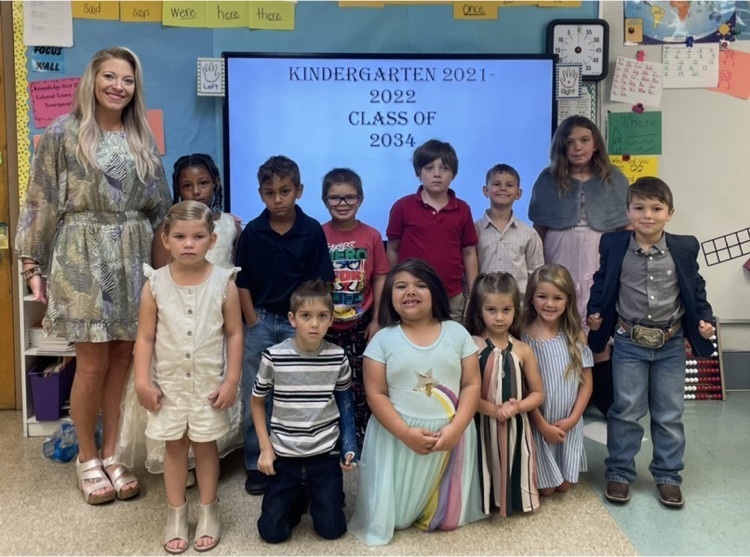 JOES PreK 2022- Senior 2035!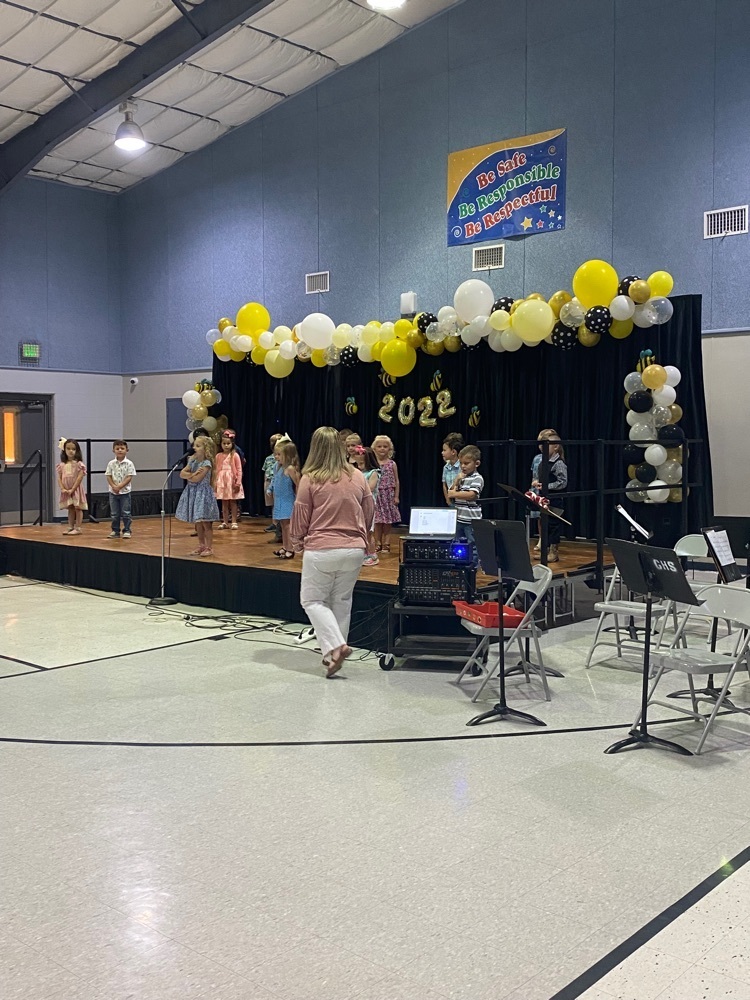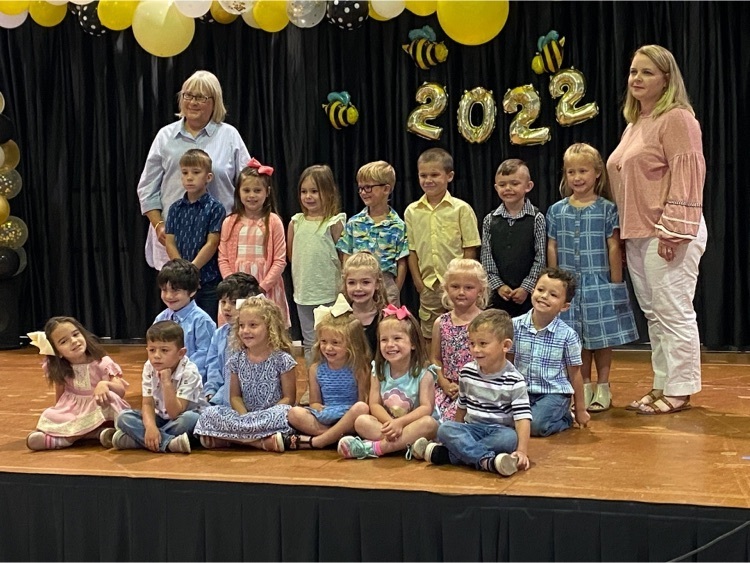 Some happy color runners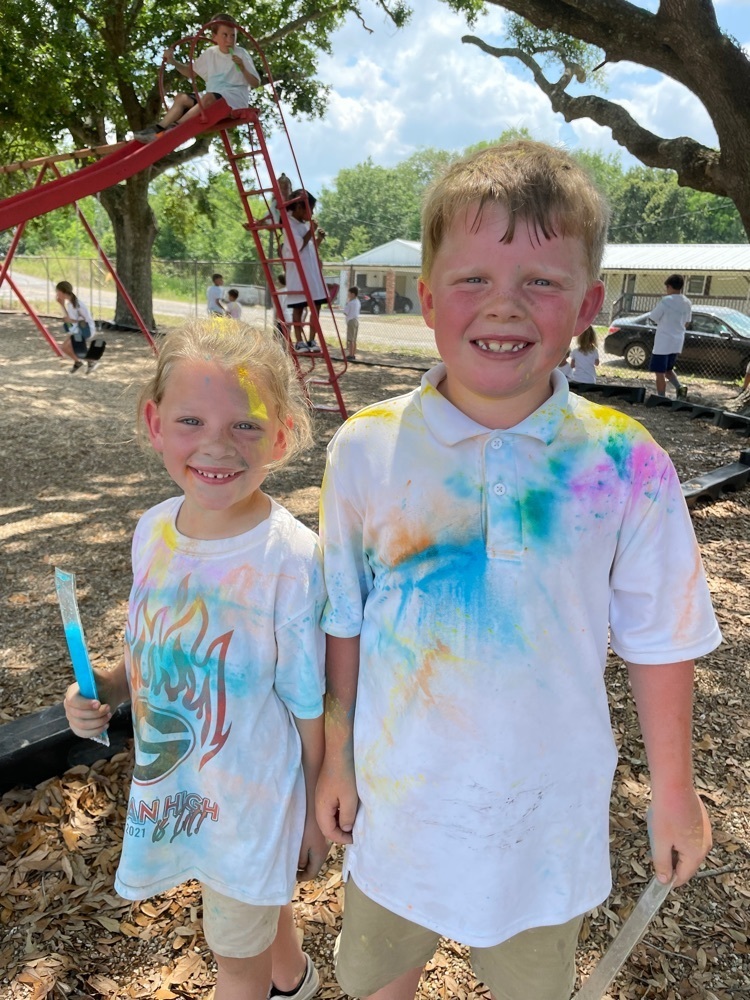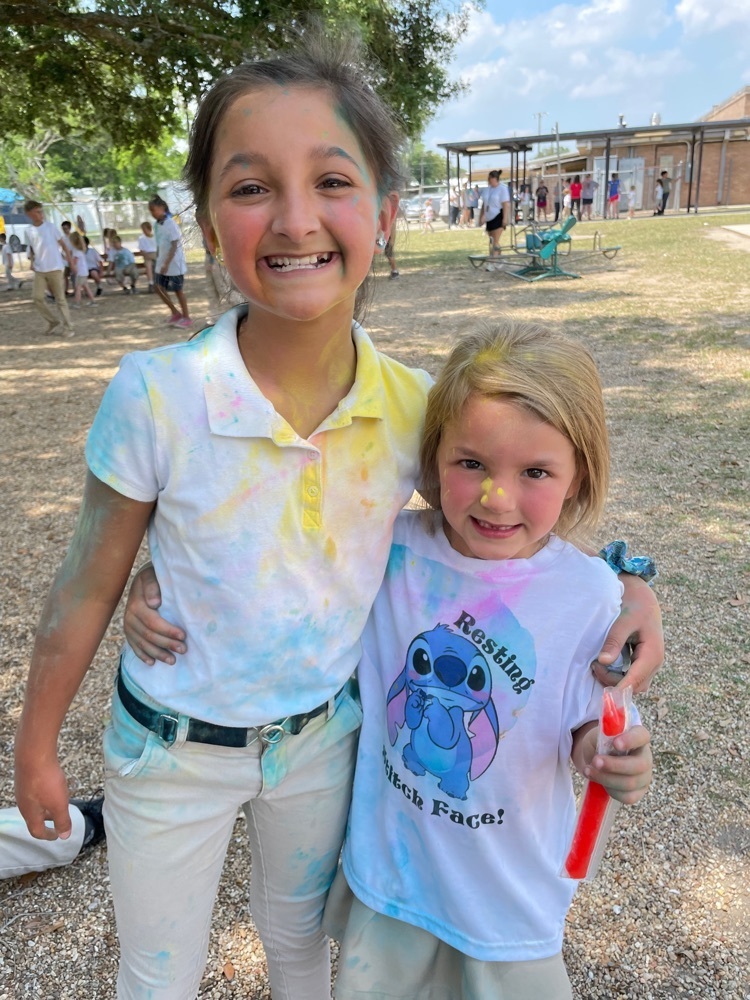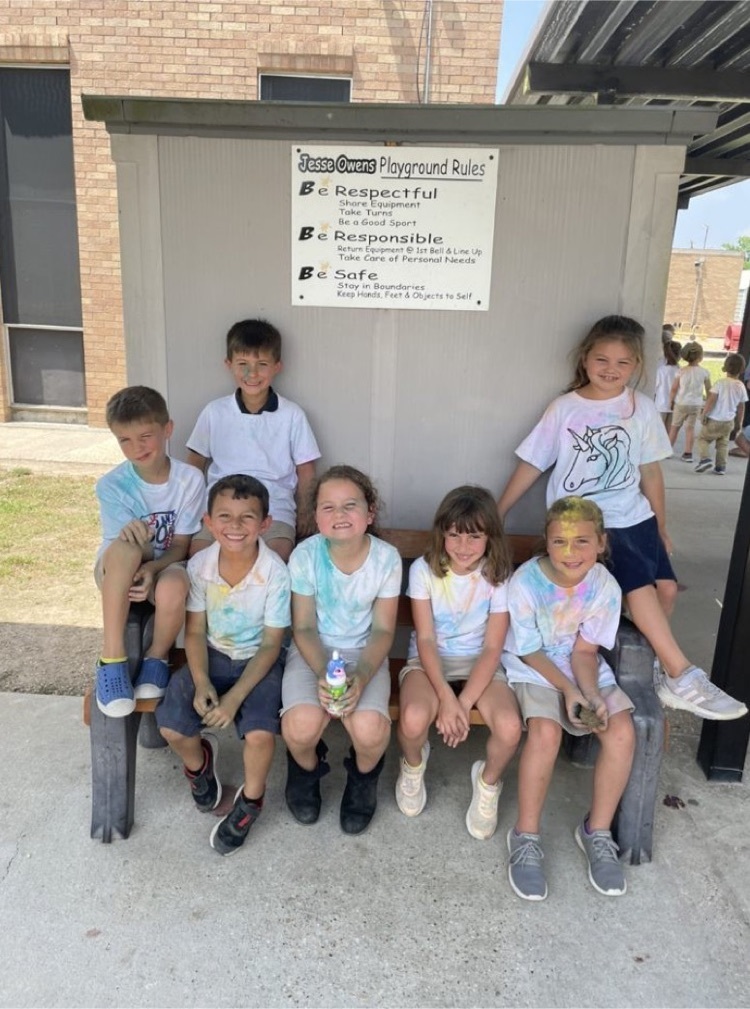 PBIS Color Run Reward was a huge success. 🏃‍♀️🏃‍♂️Huge Thank you to the PBIS committee, the Gueydan Police Department, parents, staff and all that helped make this even a success.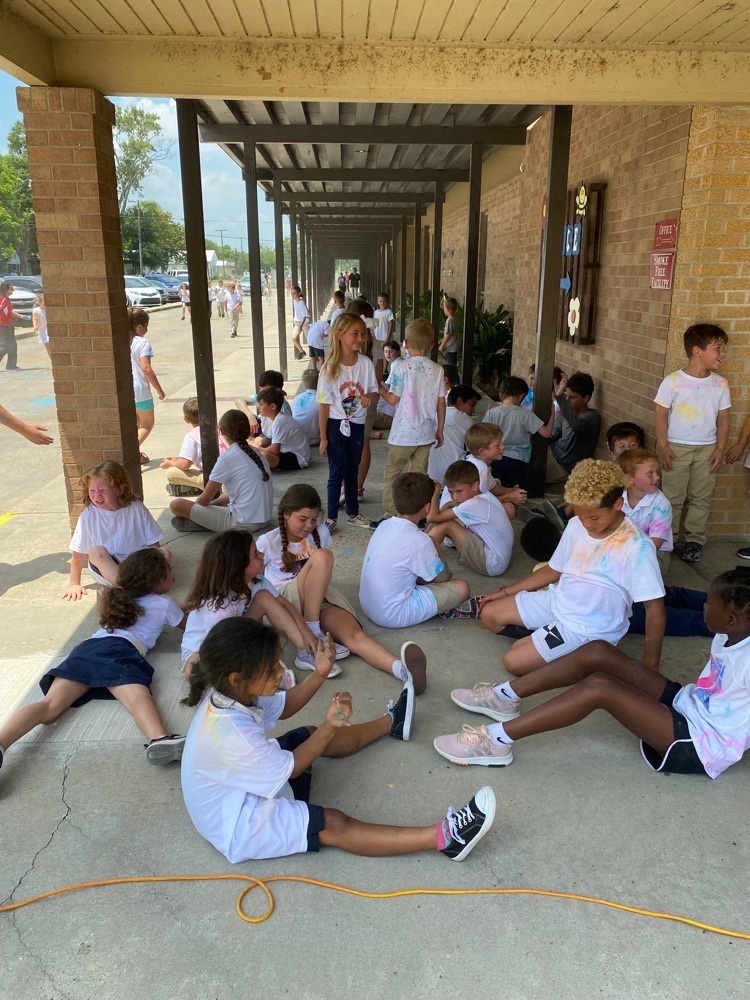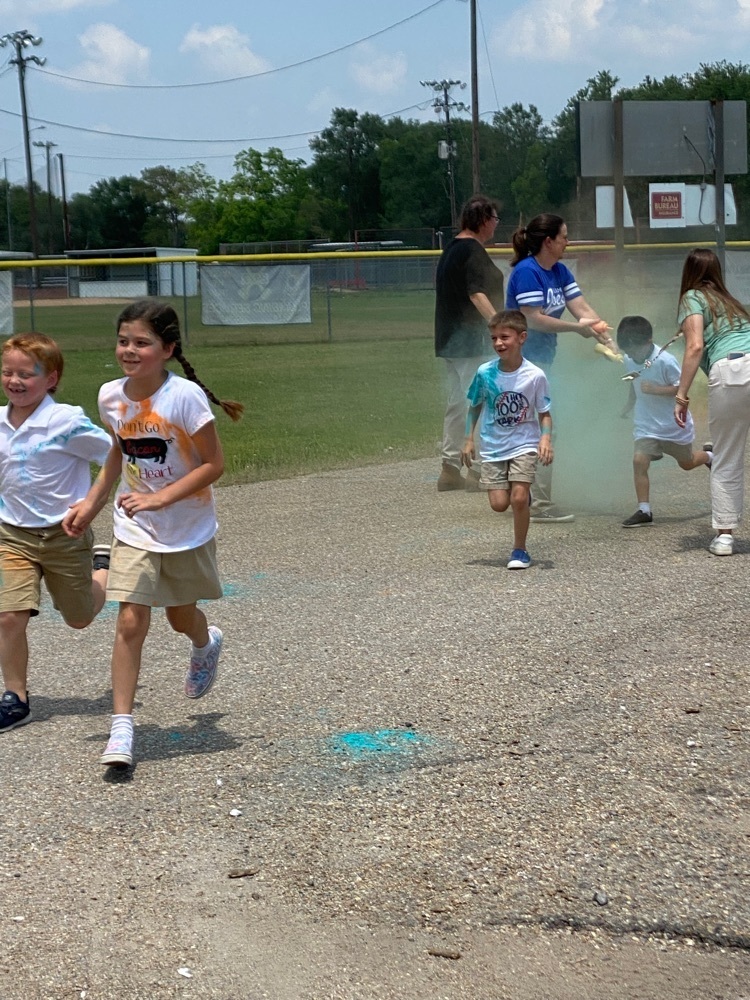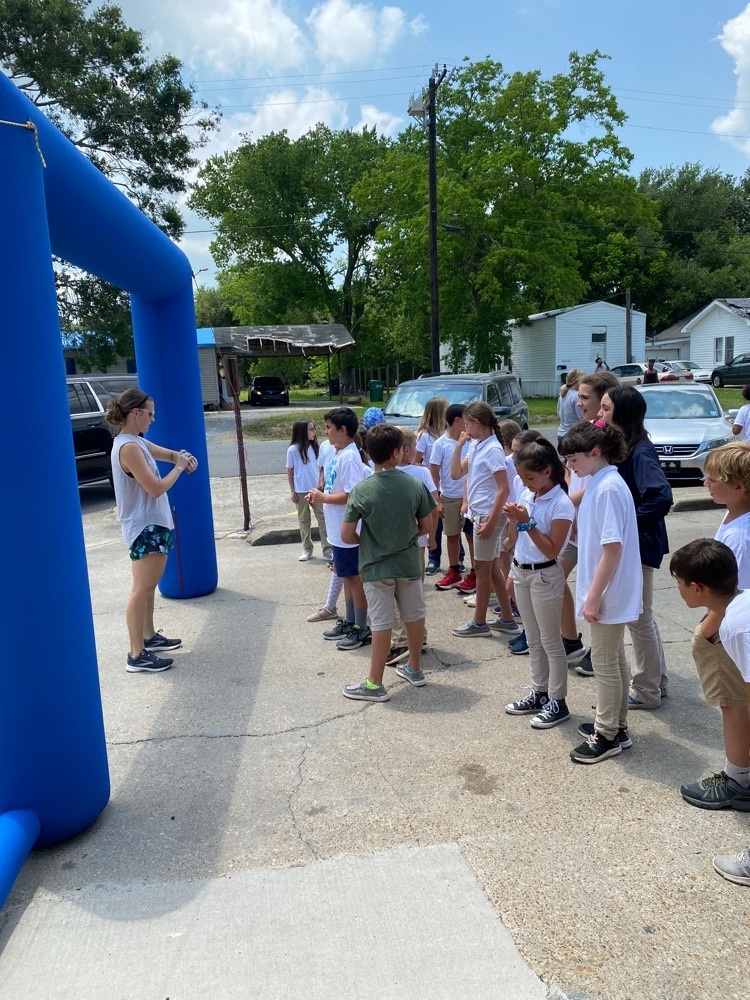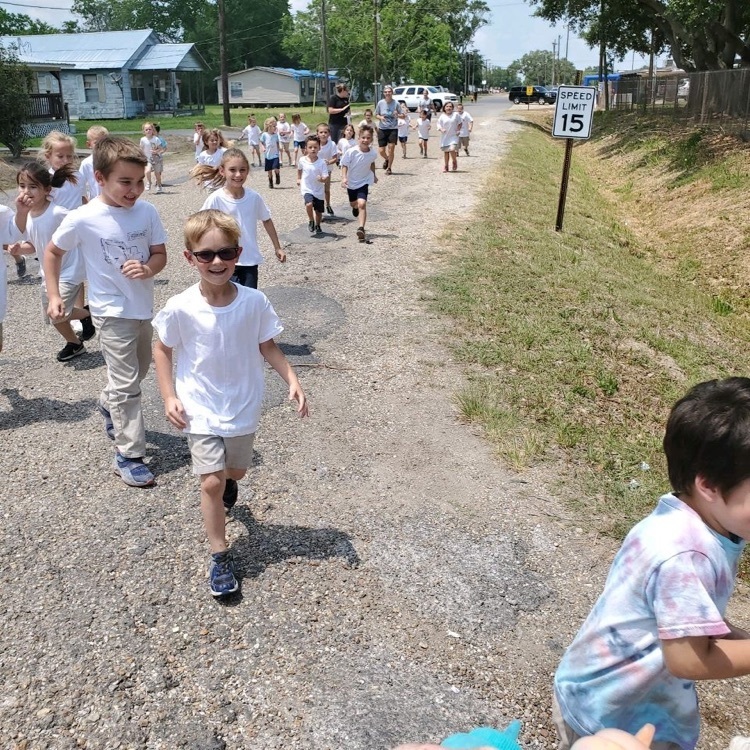 GHS Senior Walk 2022. Gueydan High School graduating Seniors walked through the halls of Jesse Owens today as the JOES students and Staff wished them well and Congratulations! 👨‍🎓👩‍🎓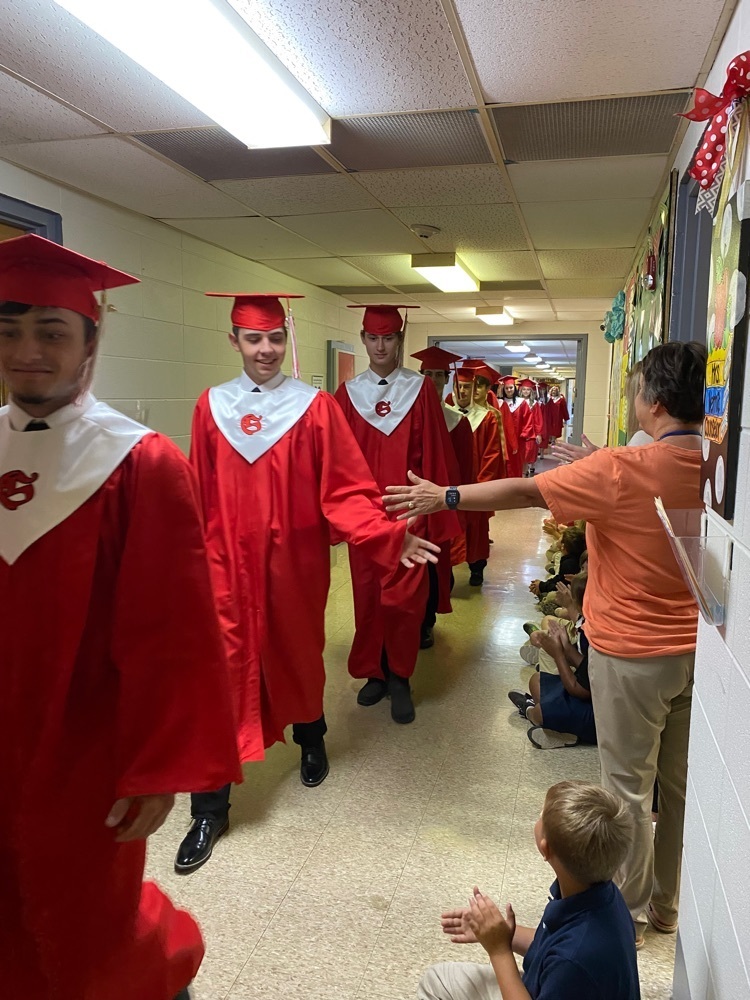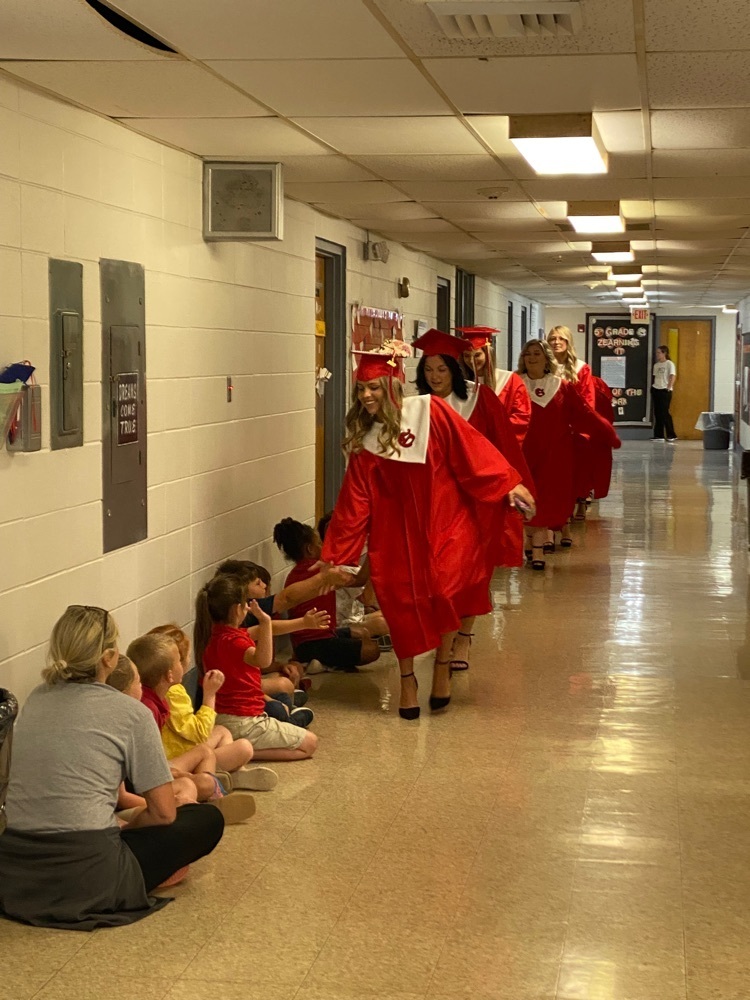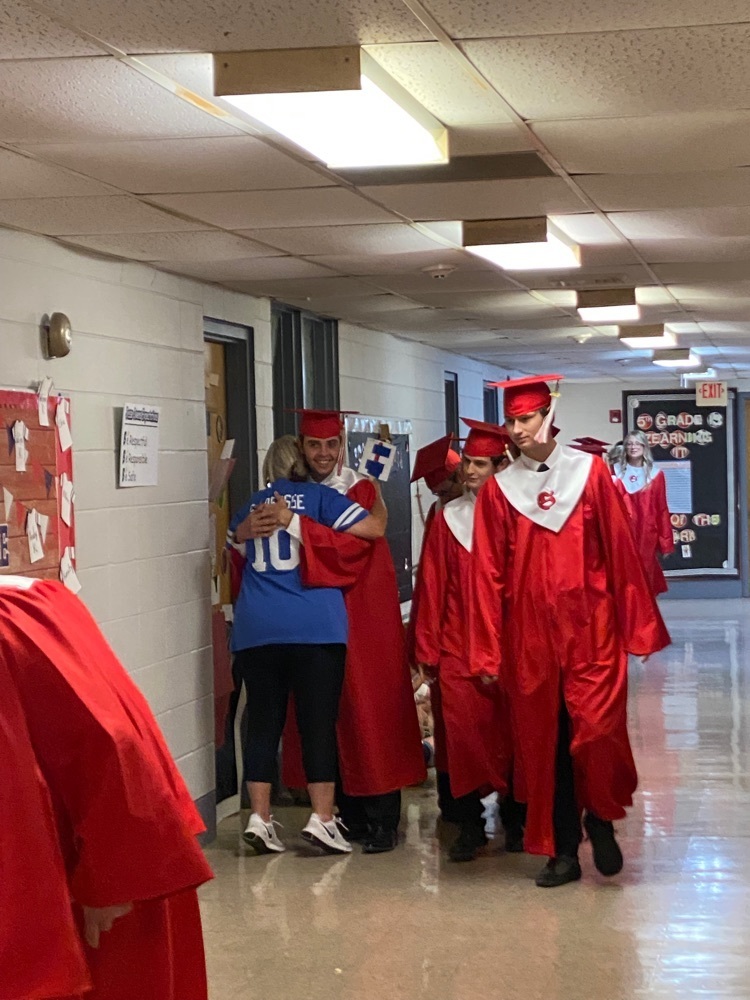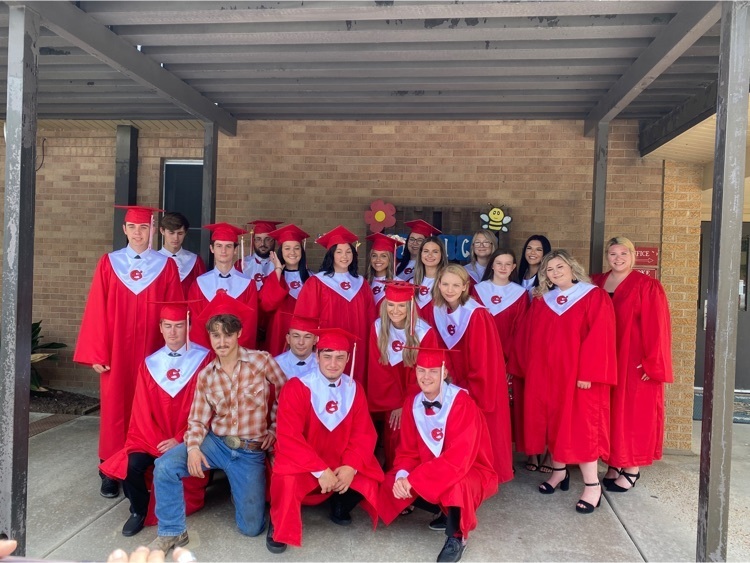 Mrs Allison's 5th grade science class created Ecosystem Dioramas.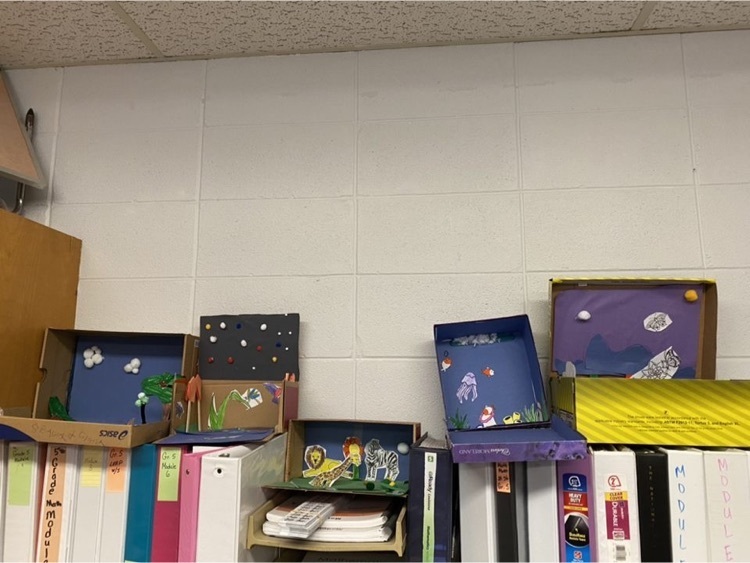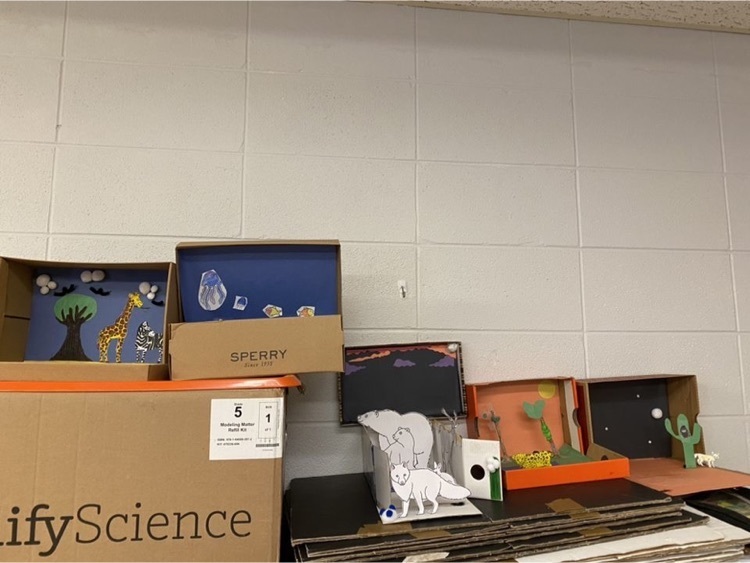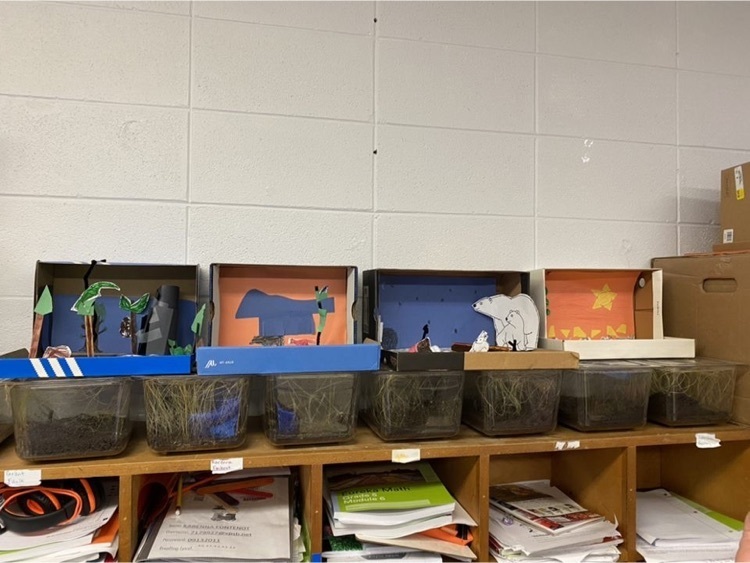 Friday Duty Volunteer- Efrem "Zim" Livingston -known by the kids as Bus Driver Mr Zim & GYAA President Coach Zim. Whatever the title he is always willing to help. Thank you Mr Coach Zim!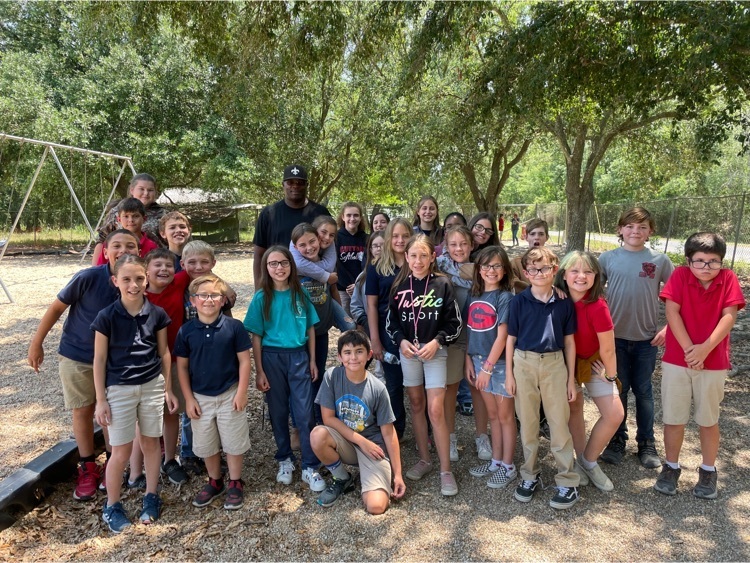 Thursday duty volunteers - Mayor Jude Reese and Bus Driver & GYAA officer Mrs Carla Bourque. They had the kids running races and having fun 🏃‍♀️🏃Thank you both for all your support!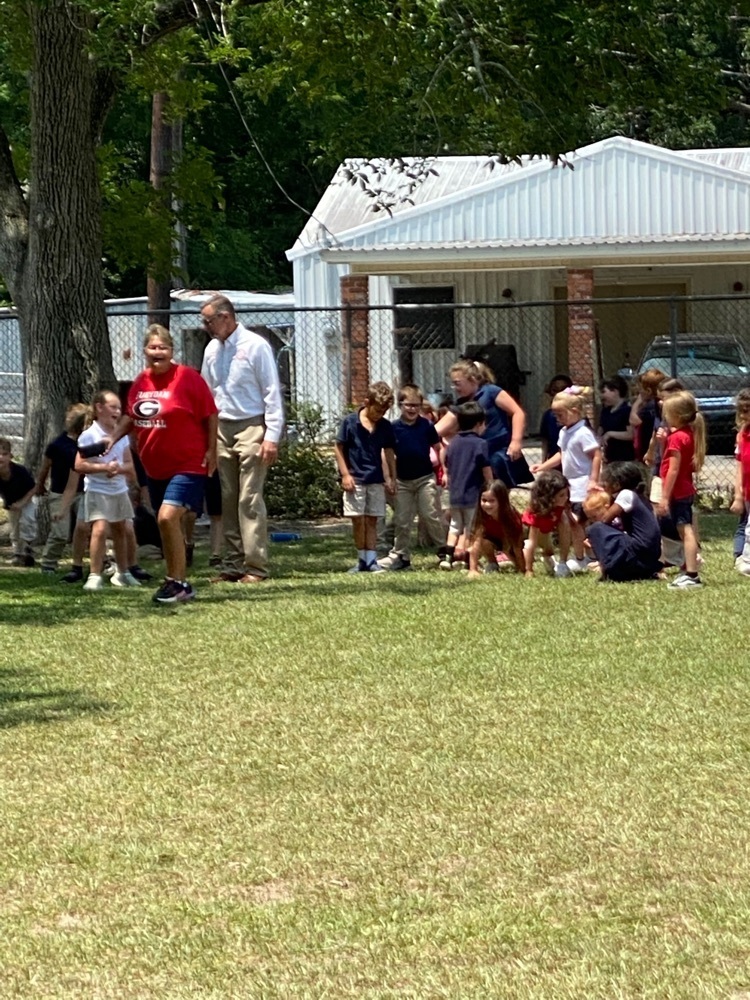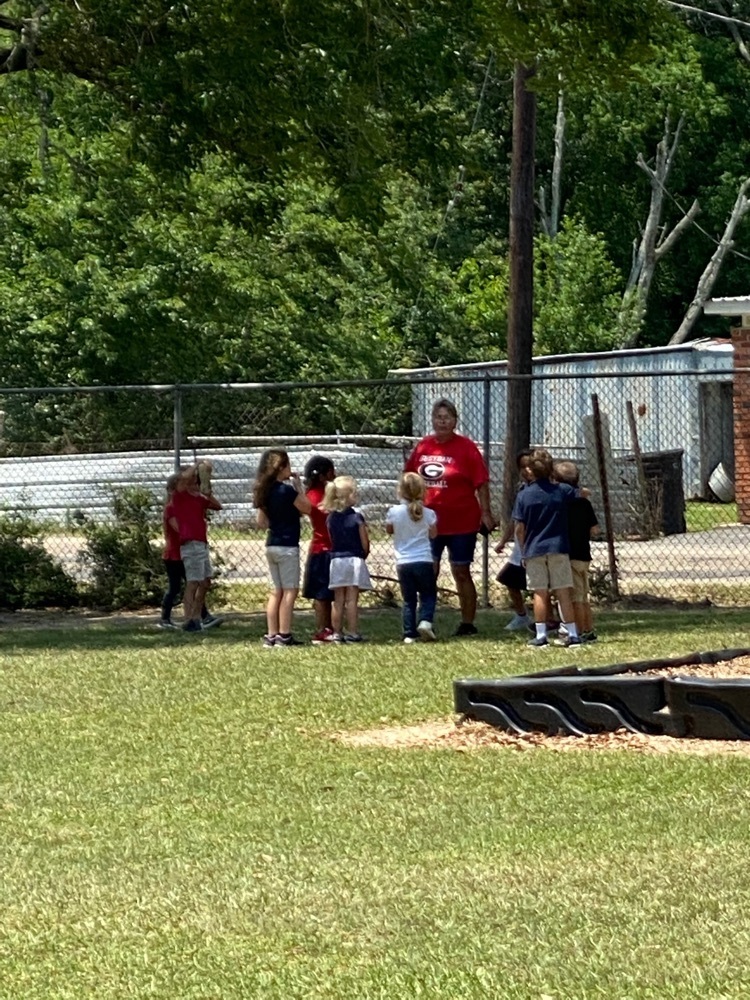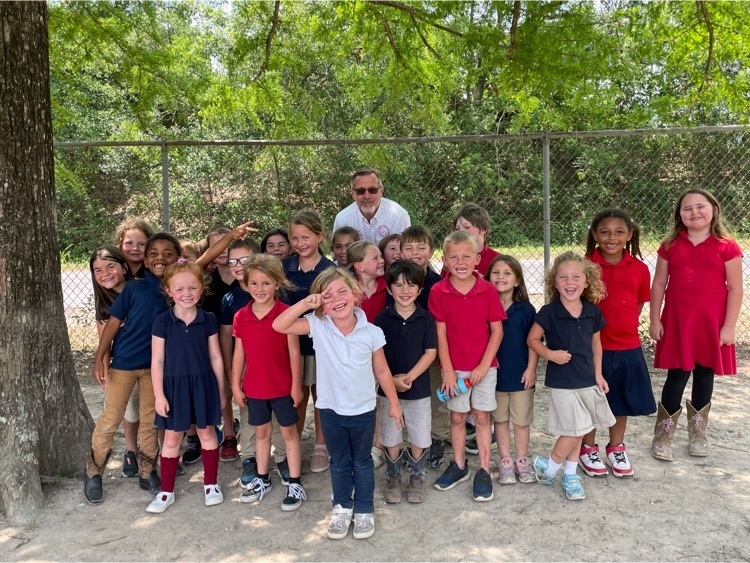 Third grade Fais DoDo and 4th & 5th grade choir performance lead by music teacher Mr John Buroker. Students did a Great Job!! Thank you to everyone who came out to support the students.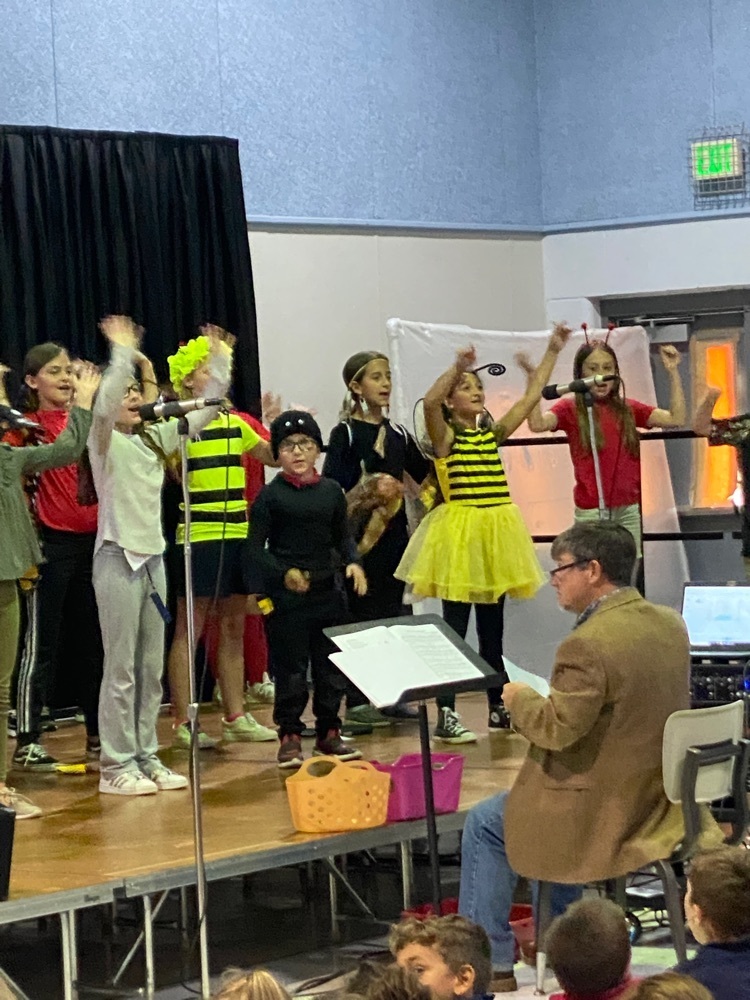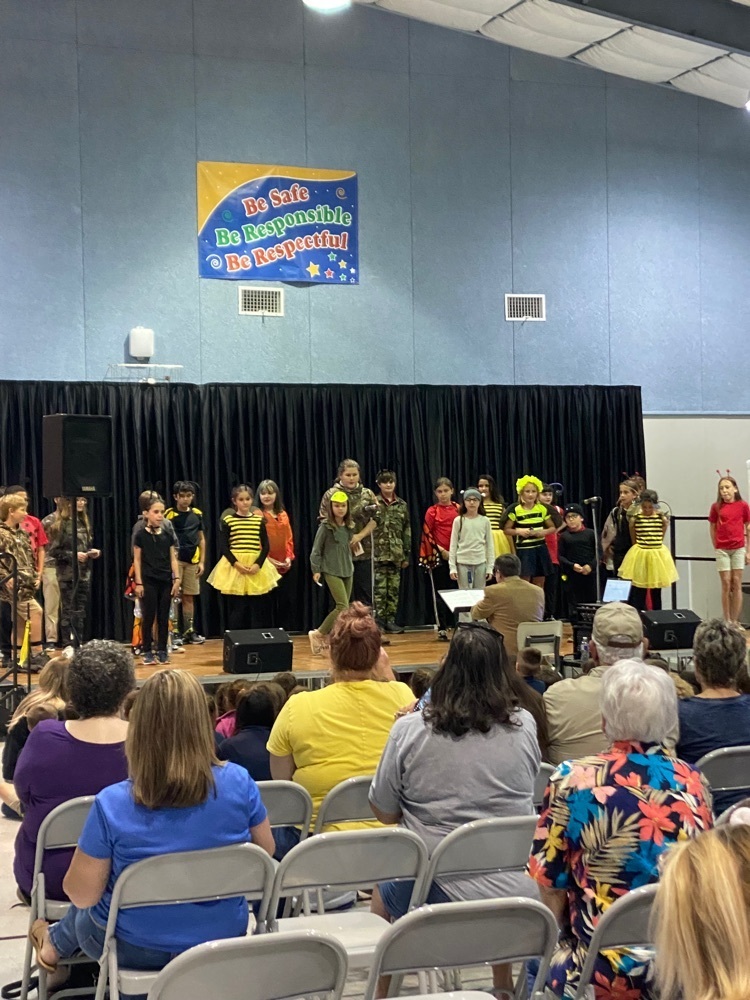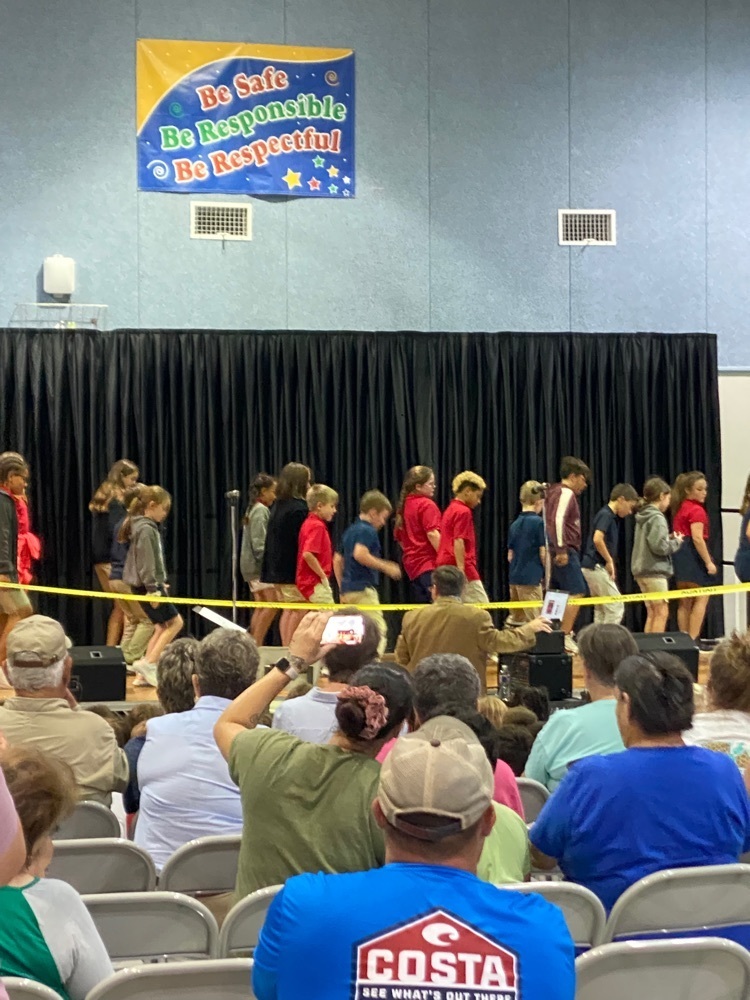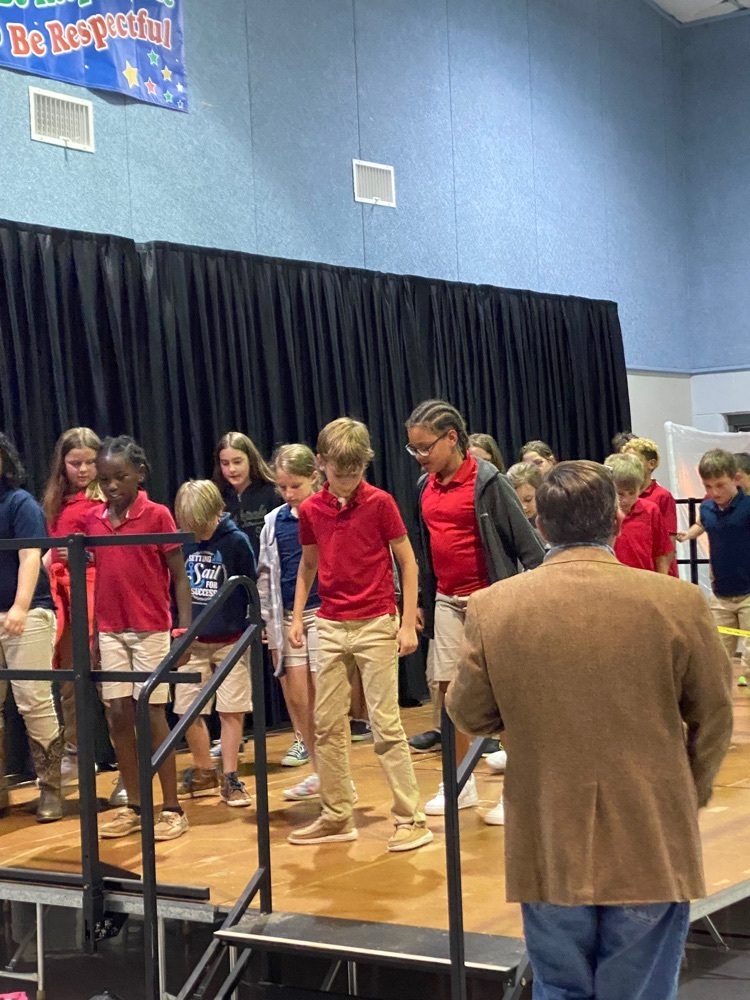 Duty Volunteers for Wednesday f Teacher Appreciation - Mr Cru Delcambre, Gueydan Chief & Mr Scott Lemaire, Vermilion Parish Sheriff Officer.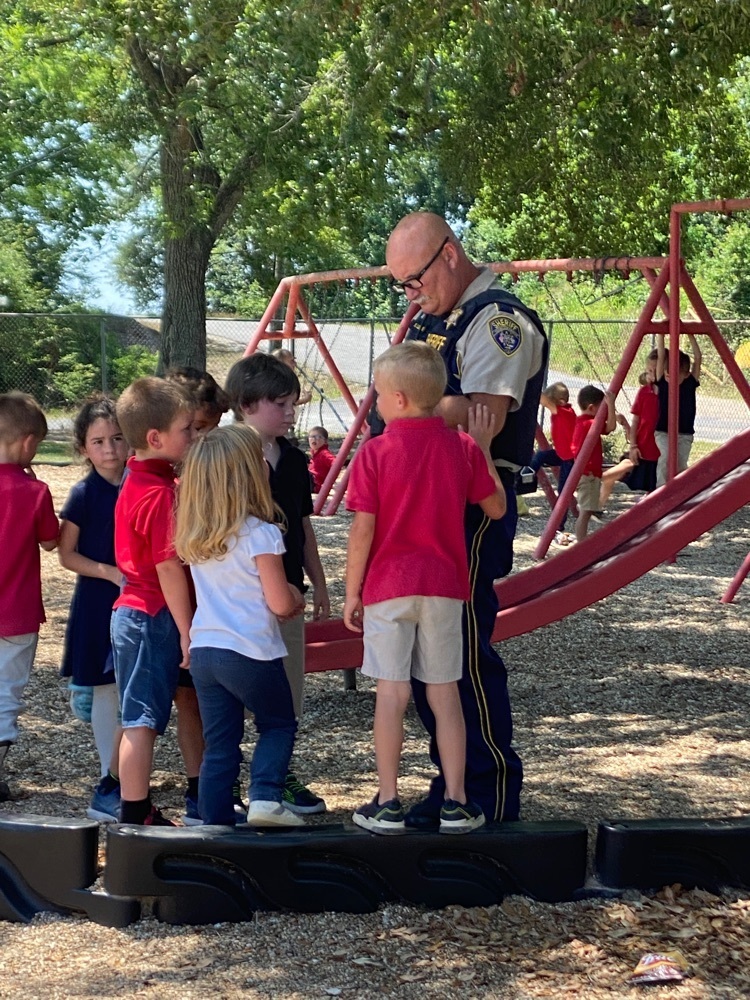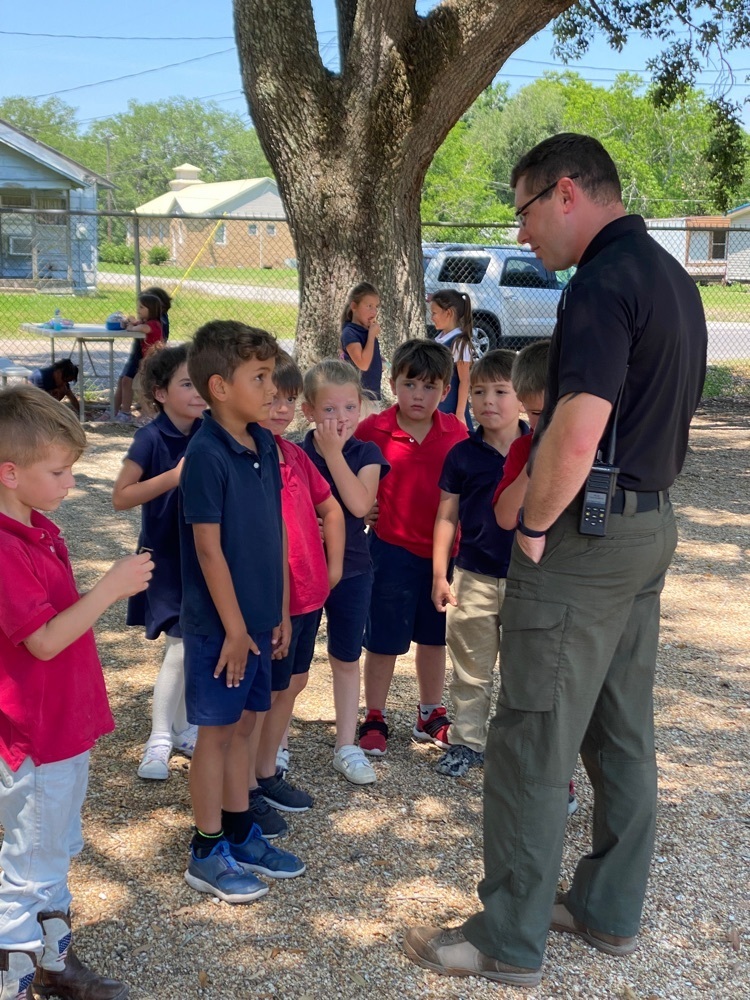 Thank youMrs Kim Thibodeaux for donating a coffee to the faculty and staff from Rise and Grind Coffee truck. Thank You!!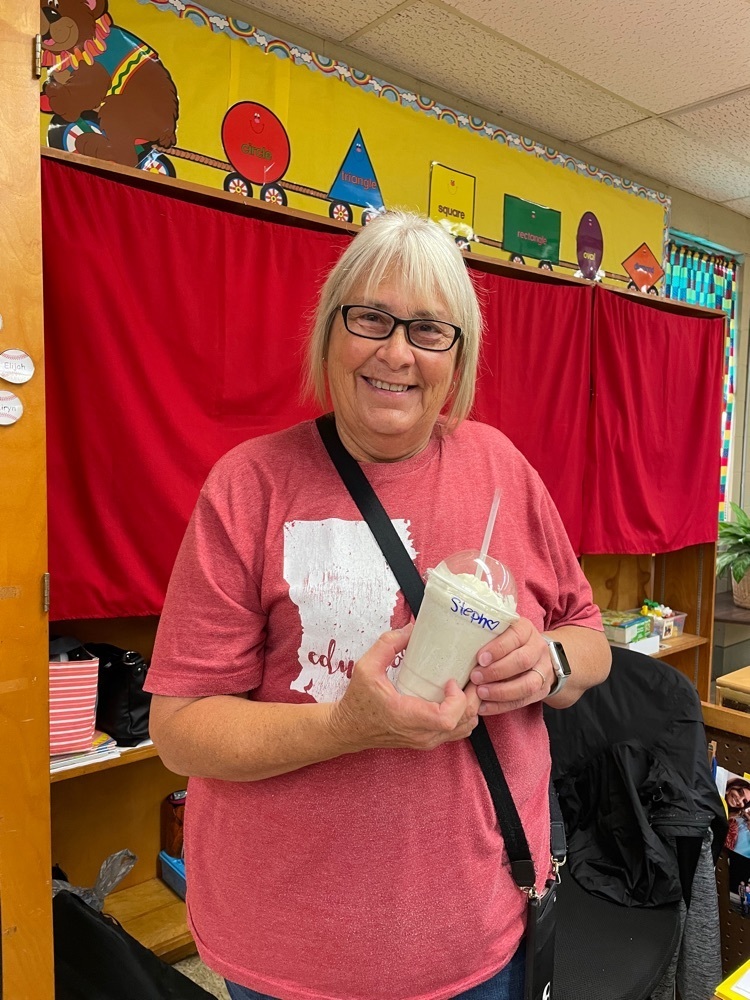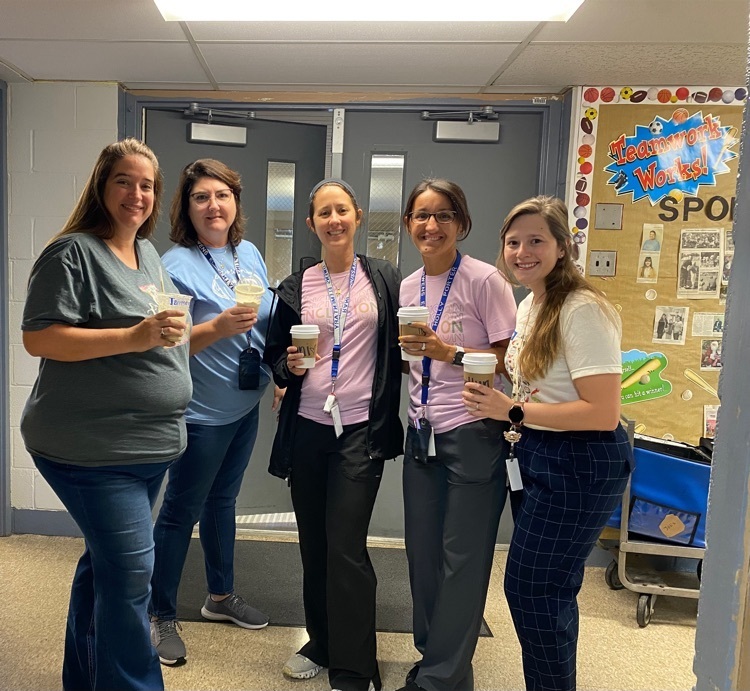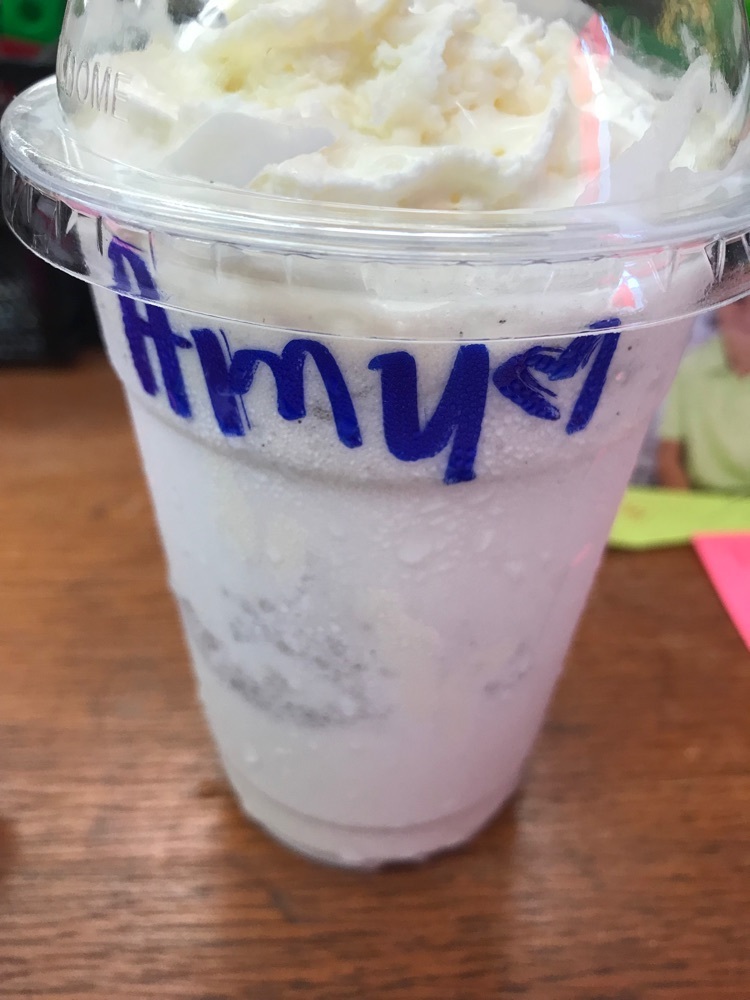 Thank you to Gueydan Fire Chief Mr Evans Bourque for being on recess duty today to give teachers a duty free lunch for Teacher Appreciation Week. He is always willing to help the faculty, staff, & students of Jesse Owens.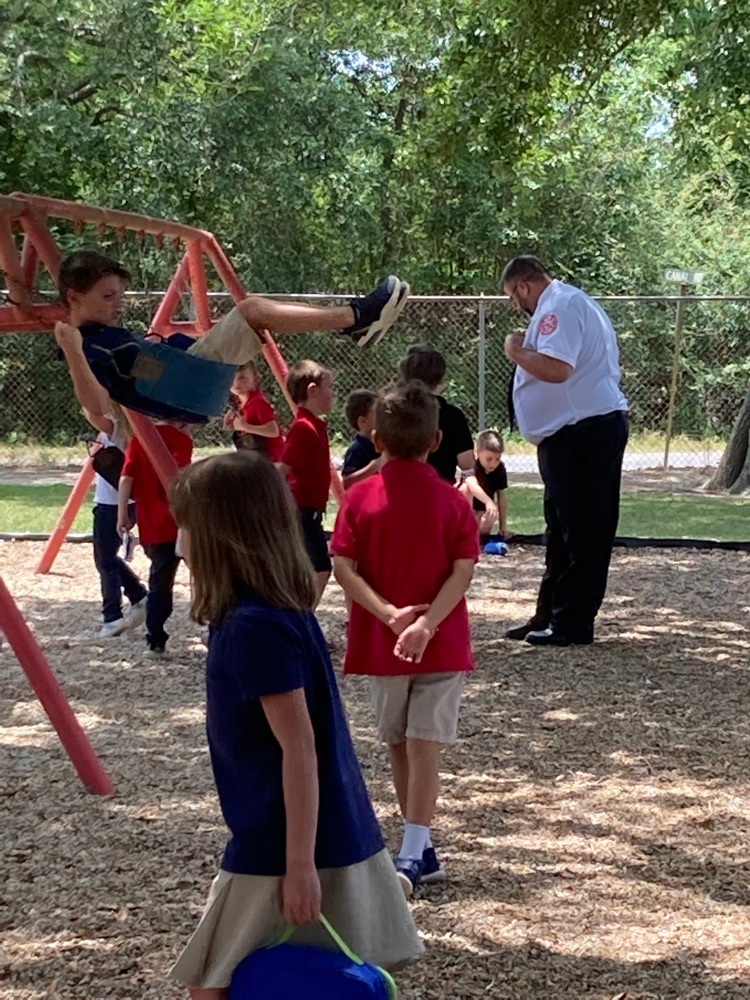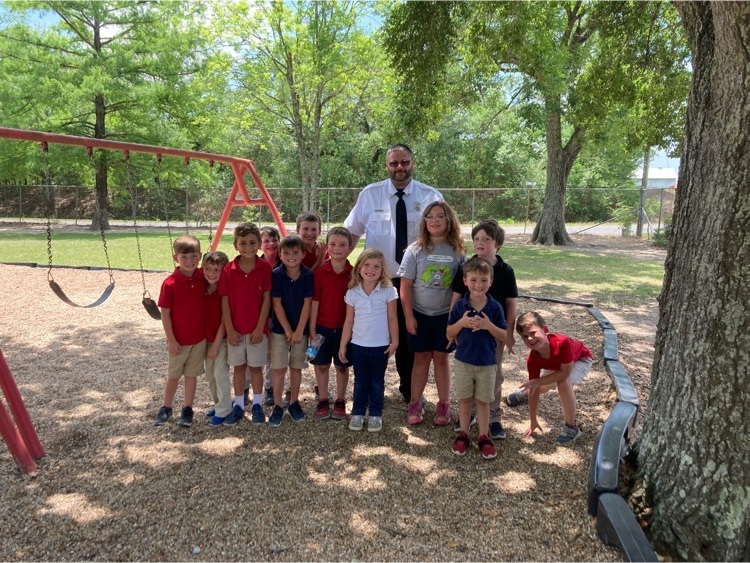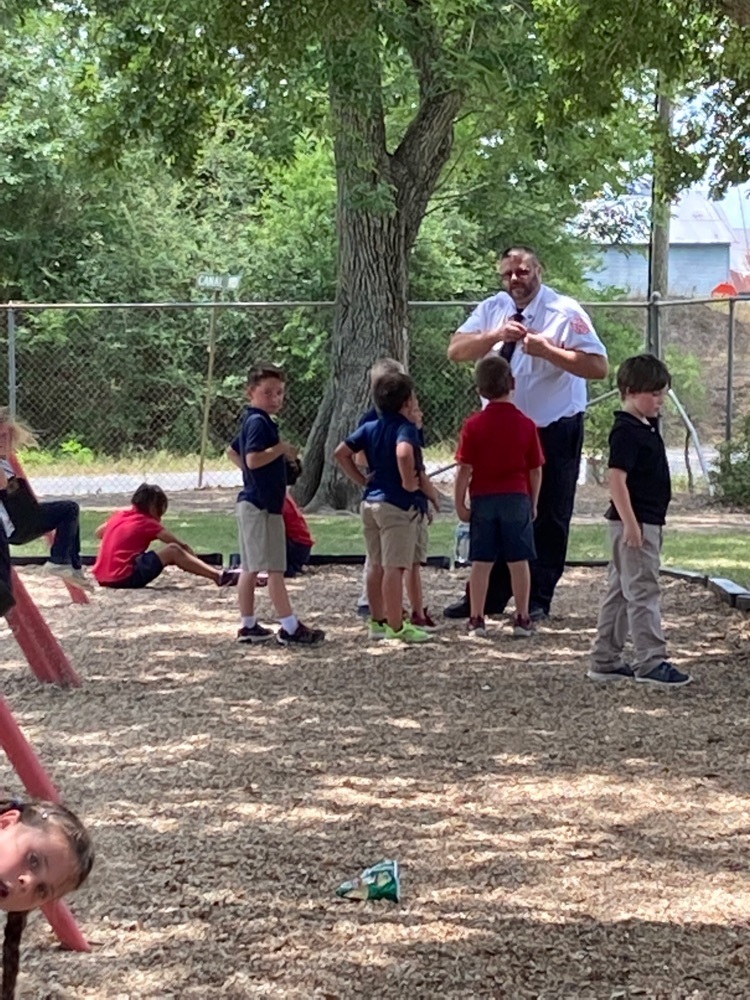 Thank you to Mr Robert Guilbeaux "Coach Toe" for pulling recess duty today so all teachers could have a duty free lunch break. Mr Guilbeaux is life long resident of Gueydan he is retired state trooper, active member of GYAA serving as an officer, state director for Shriners As Mentors, past Master and member of the Prince Hall Masons of Gueydan,…and much more. Always willing to lend a helping hand and support our community.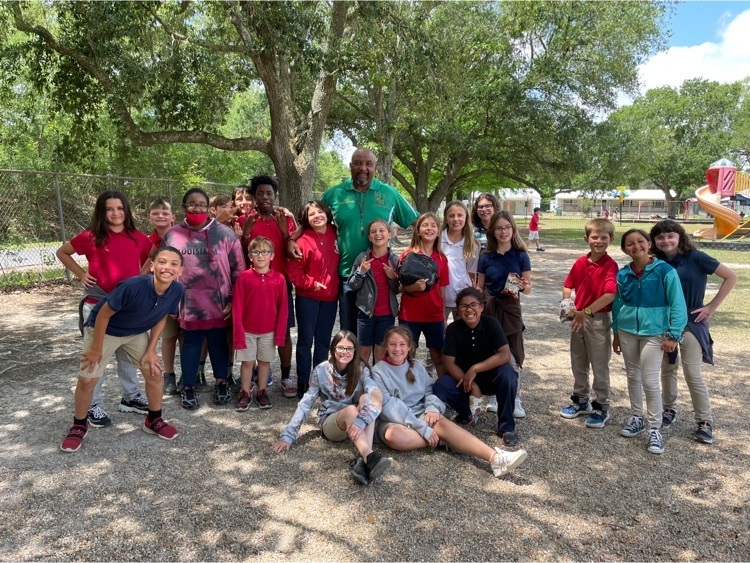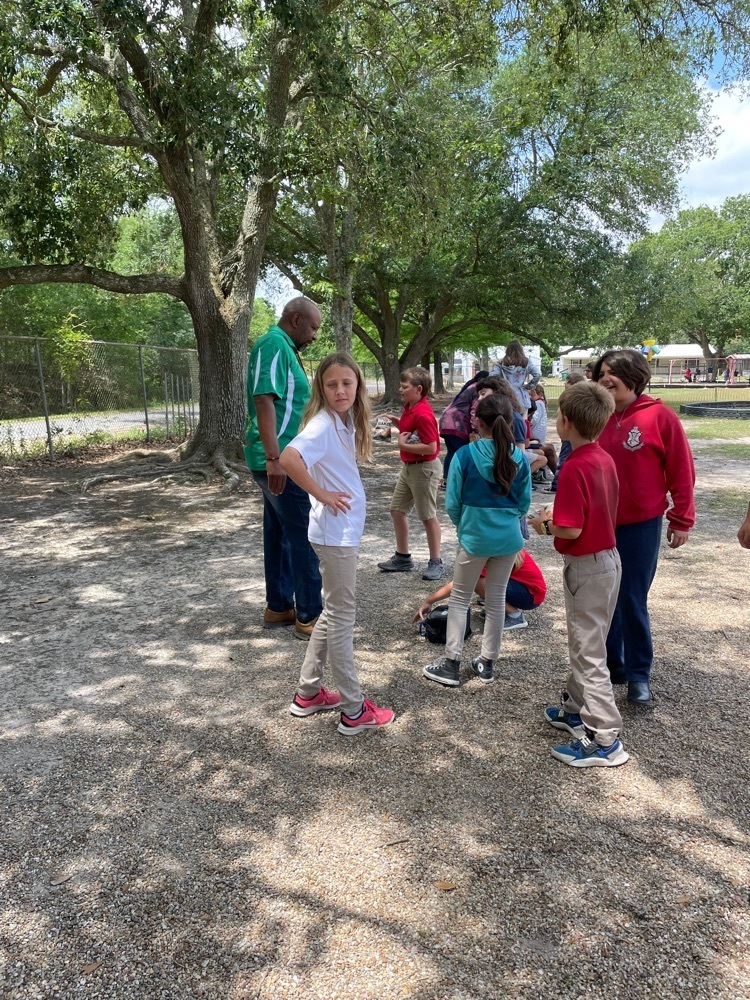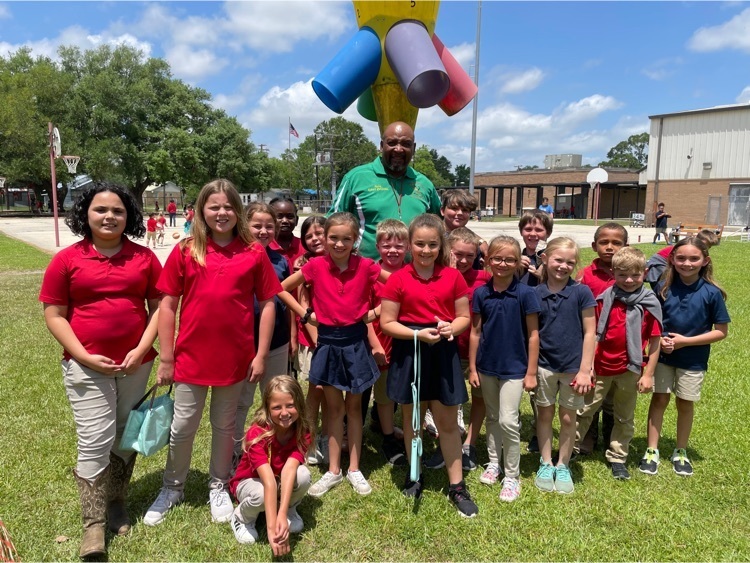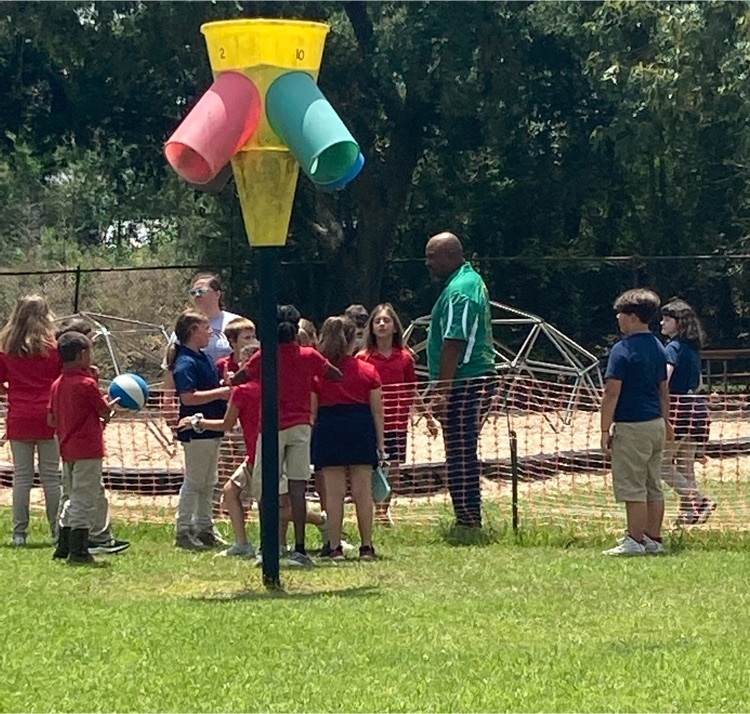 Happy Principals Day to Mrs. Nadine Lepretre, Mrs. Anita Dupuis, and Mrs. Tiffini Brigola. Thank you all for everything you do for Gueydan!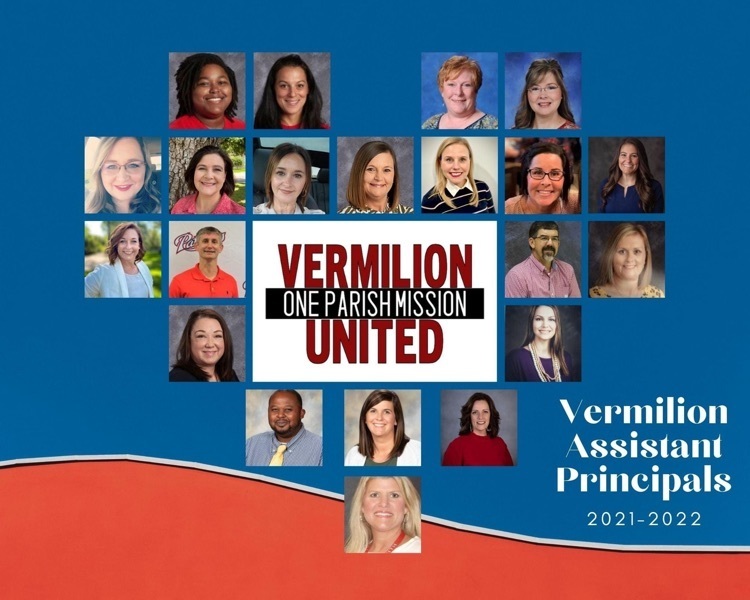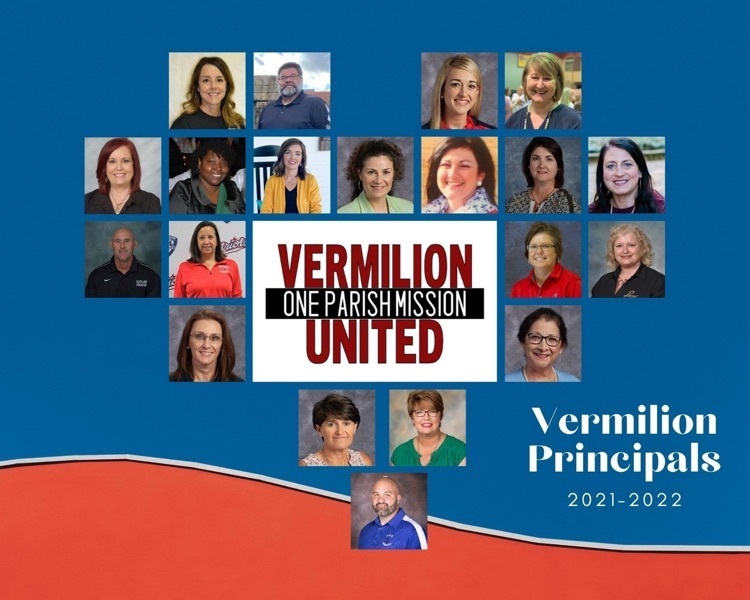 We are experiencing phone issues across the district. Please be aware that the schools and the central office may not be receiving incoming calls. We are sorry for the inconvenience and will update you when it is corrected.

Here is the composite Elementary and Middle School Testing schedule for the State LEAP test