This Week at JOES - January 30th through February 3rd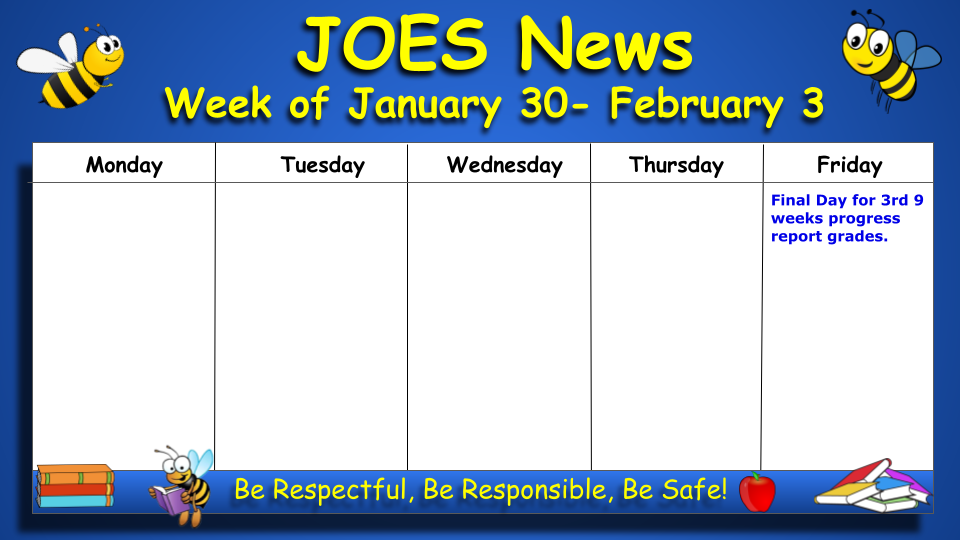 Jesse Owens students show off their Wacky Hair and Socks!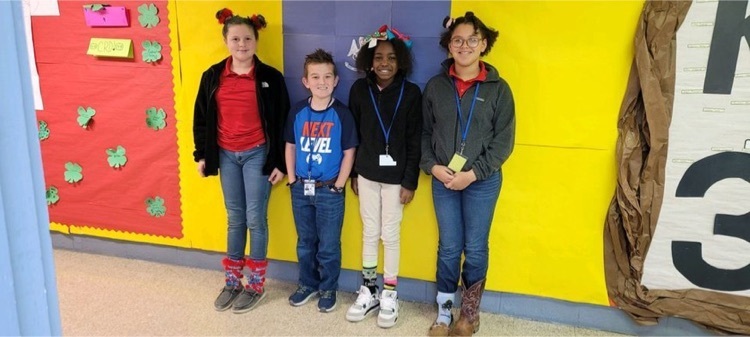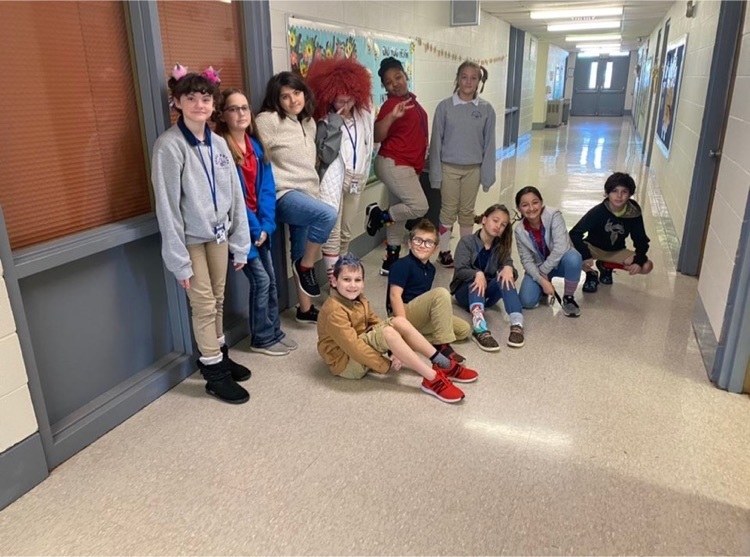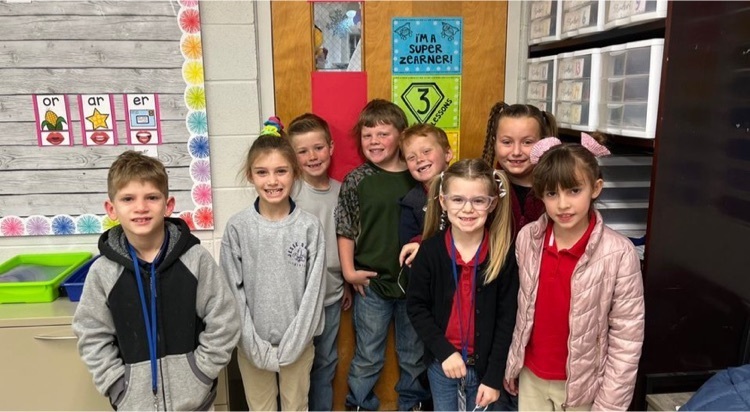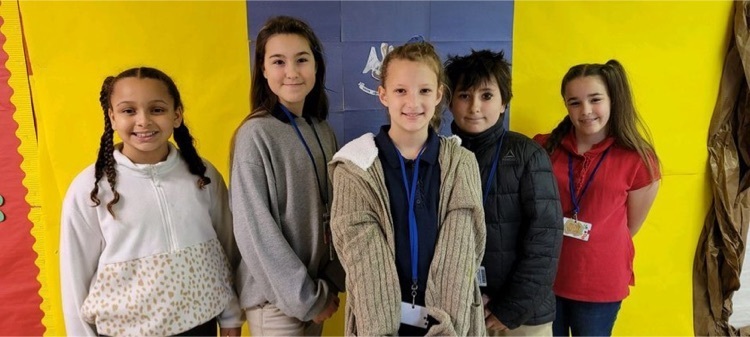 JOES celebrates 100 Days of School!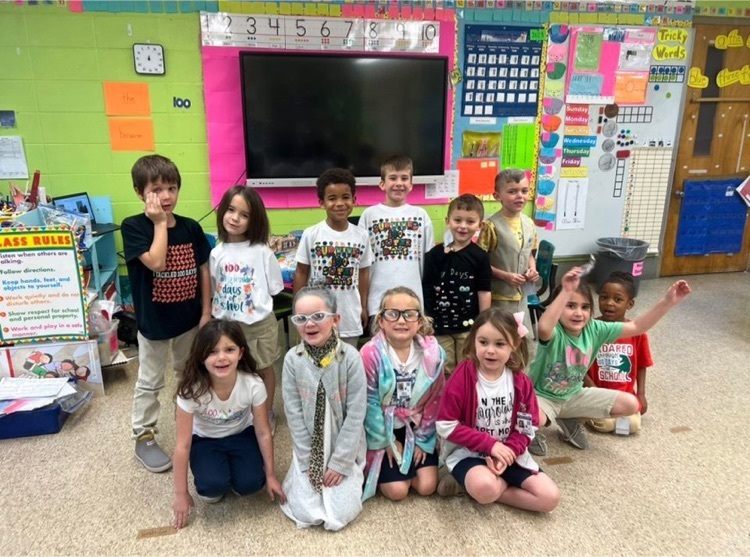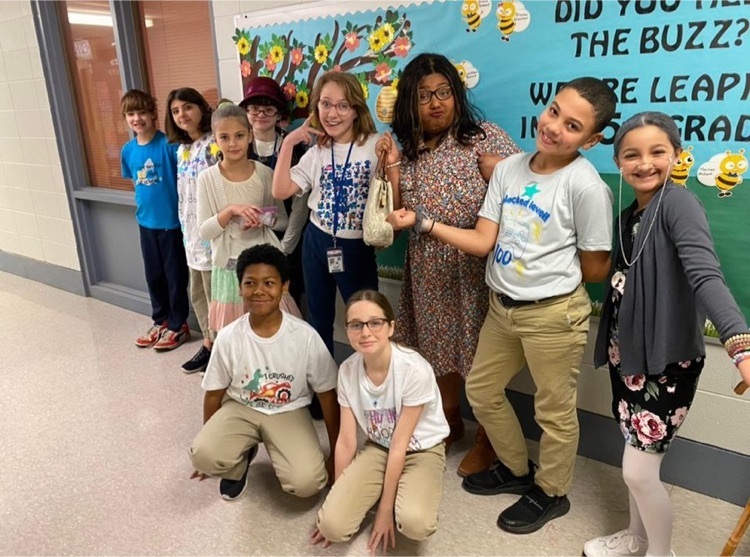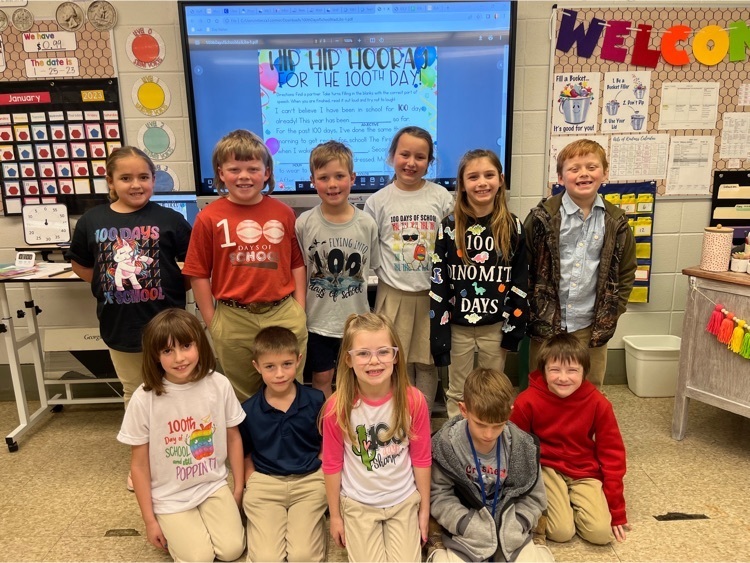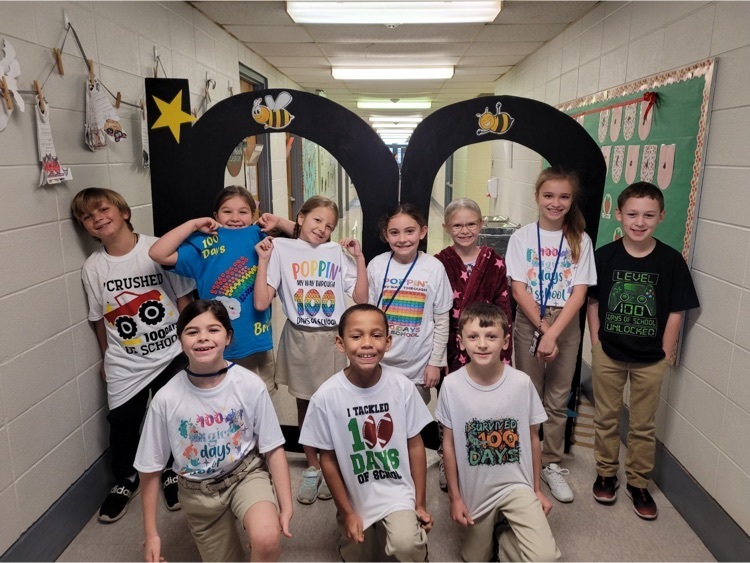 Updating an earlier notification from VPSB, due to inclement weather, Gueydan High School AND Jesse Owens will both dismiss tomorrow at 1:00pm. All after school games and practices are canceled.
This Week at JOES - January 23rd through January 27th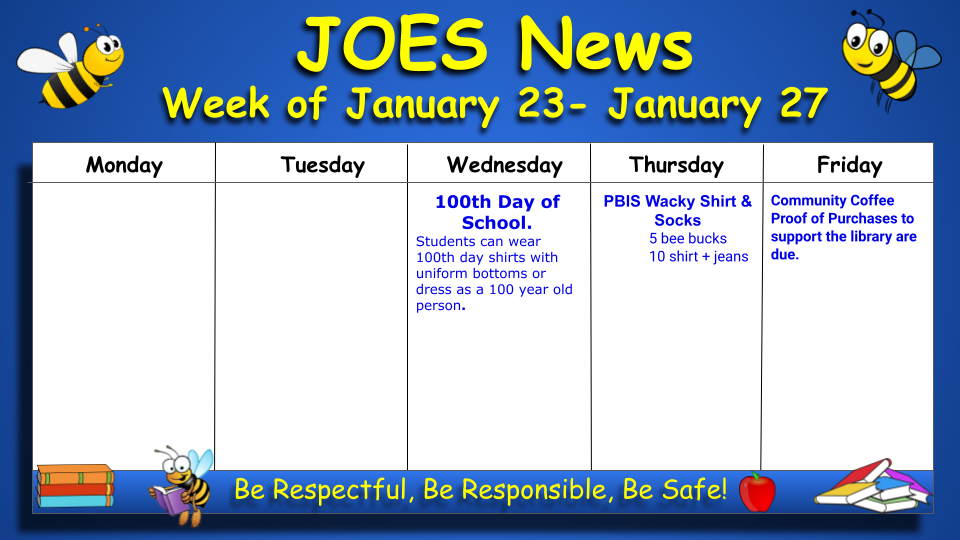 This Week at JOES - January 16th through January 20th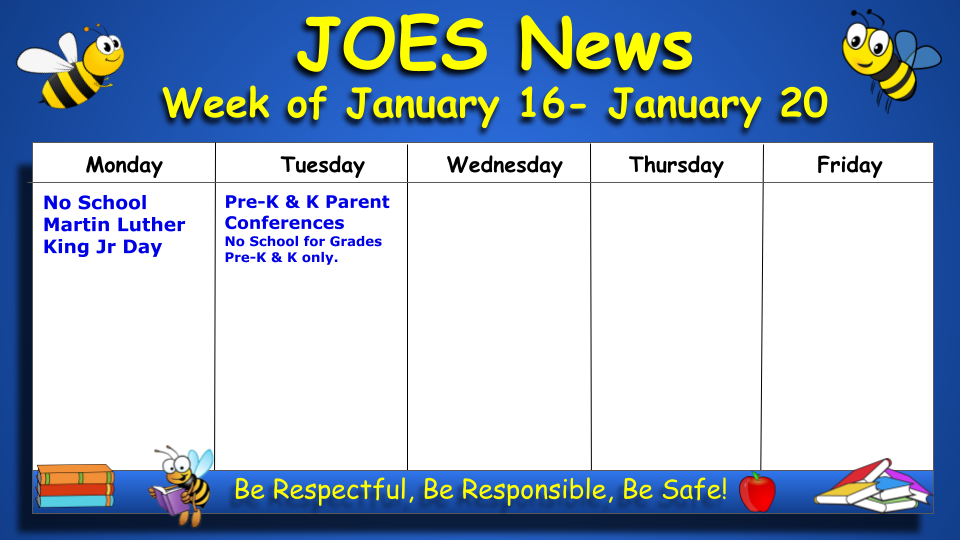 Today, Mrs. Aimee Humble's 1st Grade Class did a Social Living lesson where they answered the question: which bird beak is better to pick up food, wide or pointy?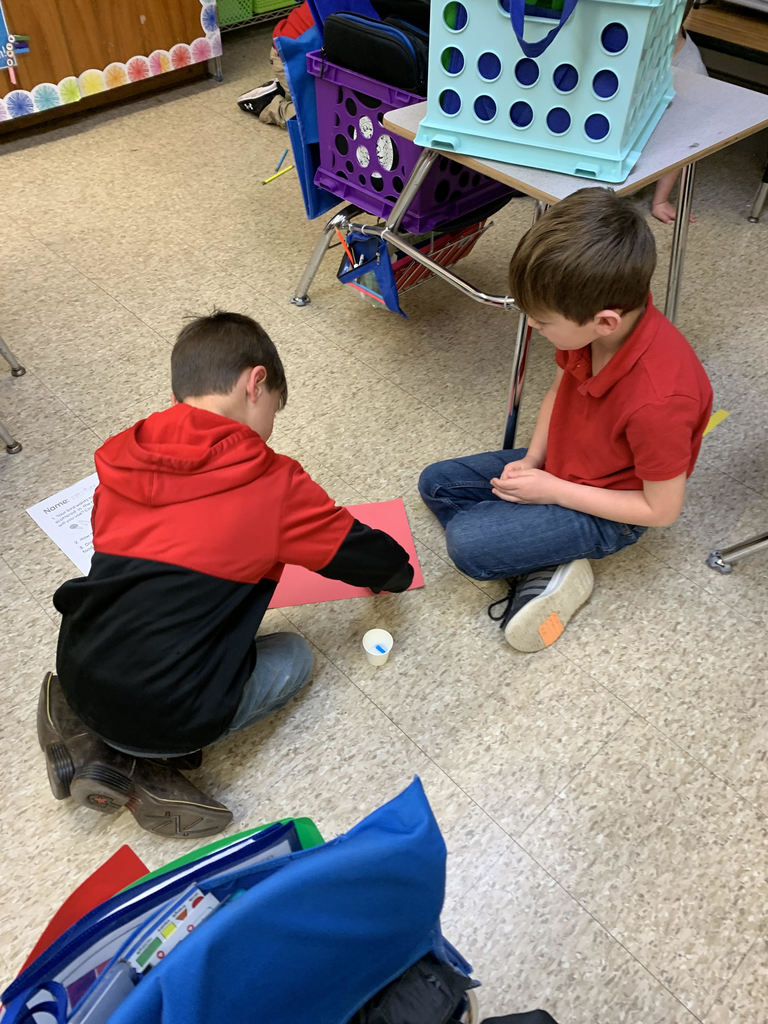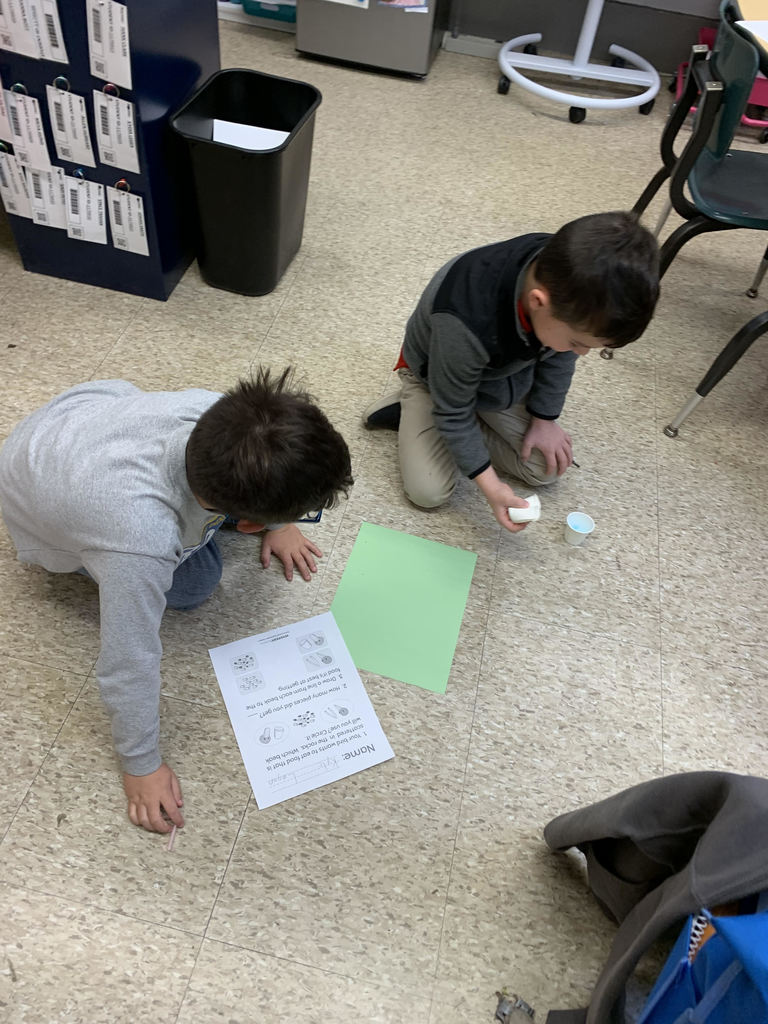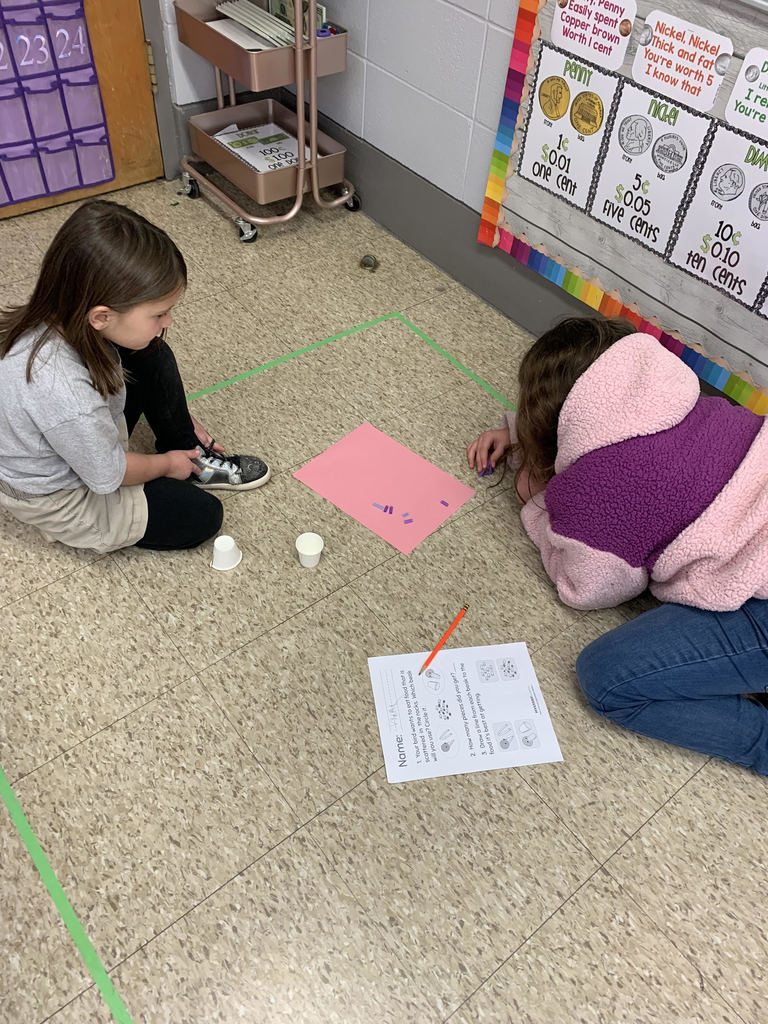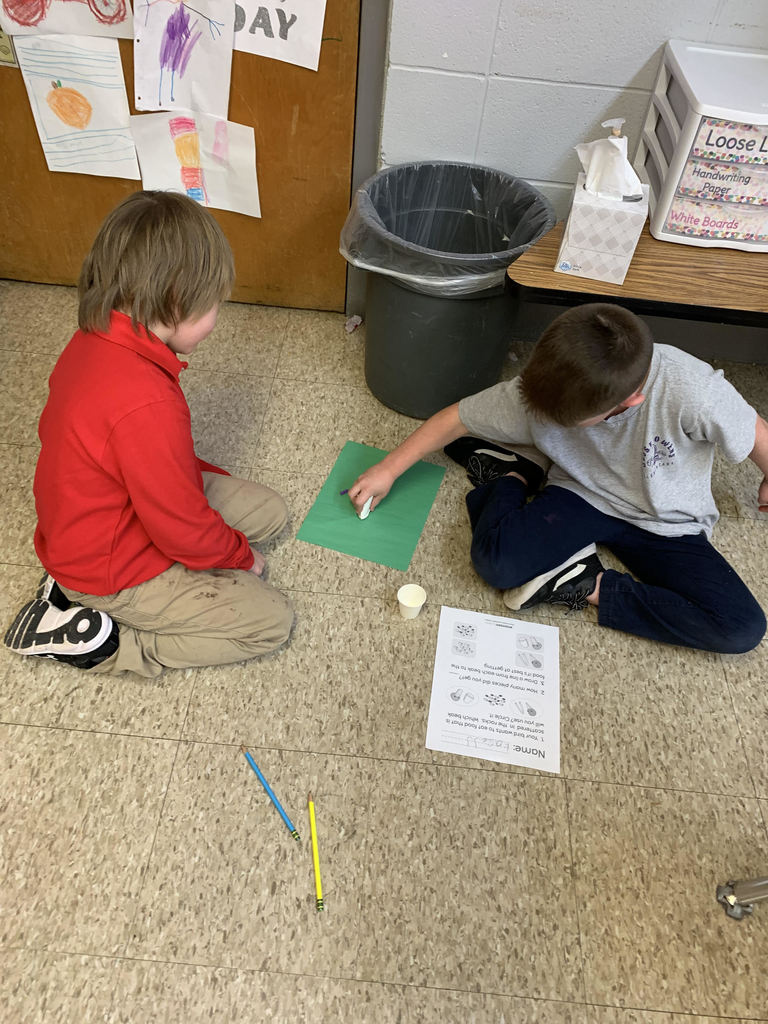 Every day in the US, 1200 new kids enter the foster care system. Youth in foster care typically don't have many possessions that are theirs, and they are given a garbage bag to transport what few items they have. JOES Beta club is partnering with an organization called Together We Rise, to help provide these children with a duffel bag, instead of a garbage bag. These bags will be filled with comfort items, such as a teddy bear and blanket, and decorated by our Beta members. We will then donate them to our local foster care coordinators to distribute to foster kids in our area. Please consider donating to our efforts, no amount is too small.
https://fundraise.togetherwerise.org/campaign/joes-beta-club/
This Week at JOES - January 9th through January 13th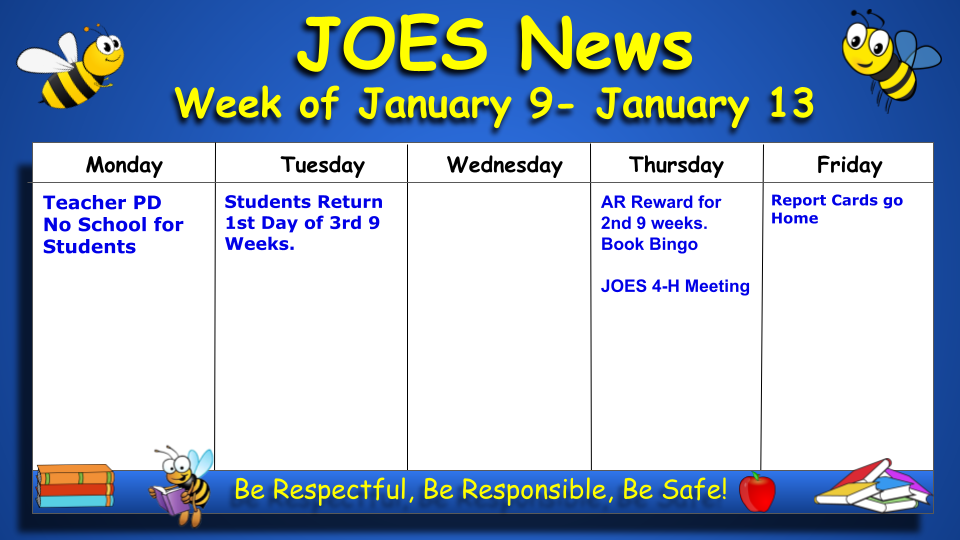 Menus for the month of January are now posted on the VPSS Website.
Merry Christmas to all!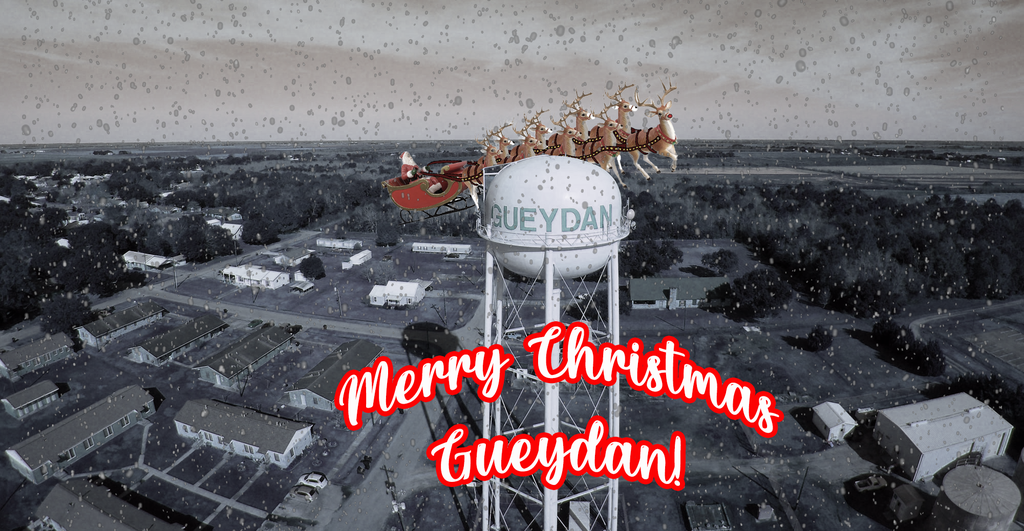 School for Friday is cancelled.
This Week at JOES - 12/19 through 12/23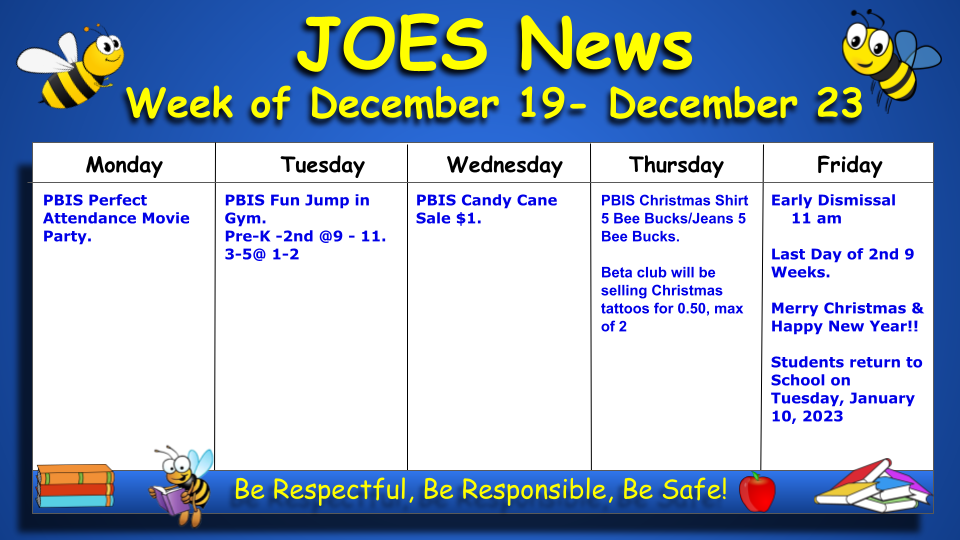 Students in Mrs. K'rees Broussard's PE class played "Reindeer pulling Santa's sleigh" today. Getting in the Christmas spirit!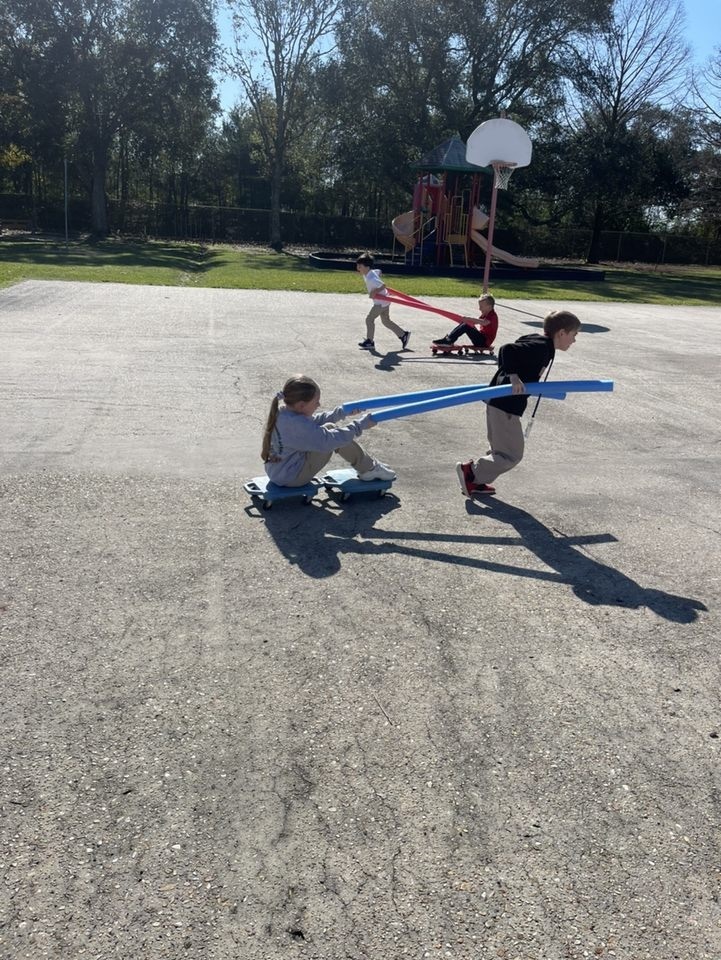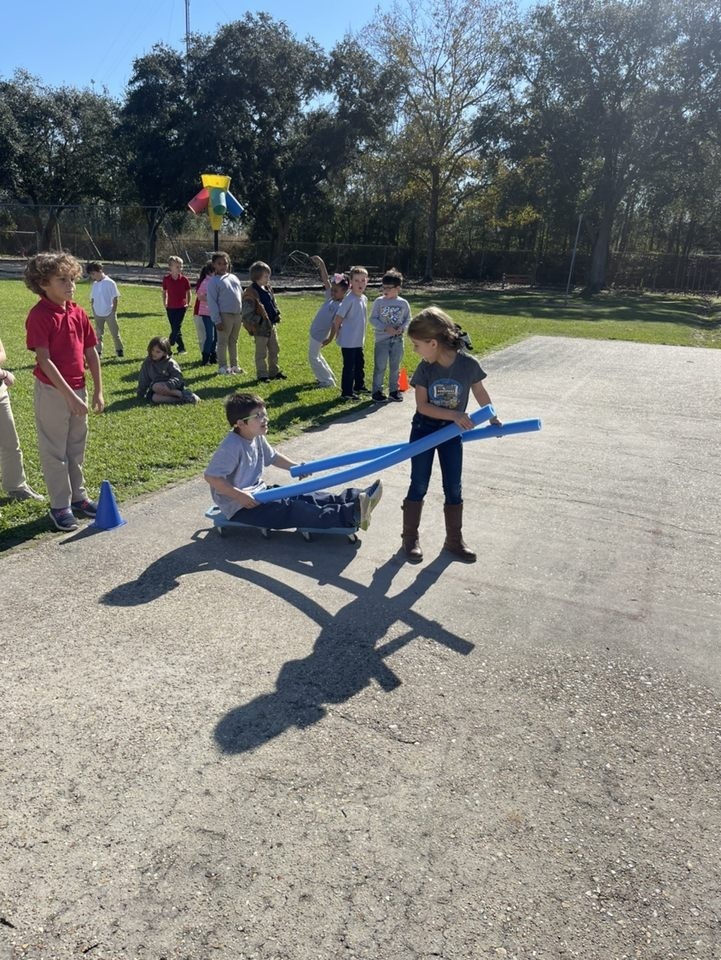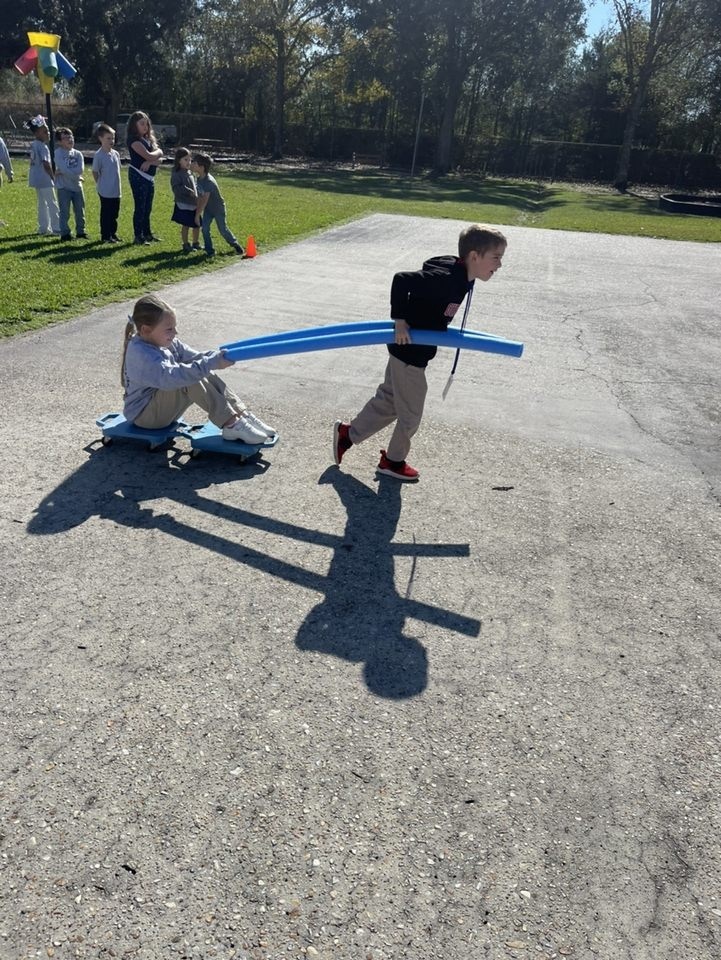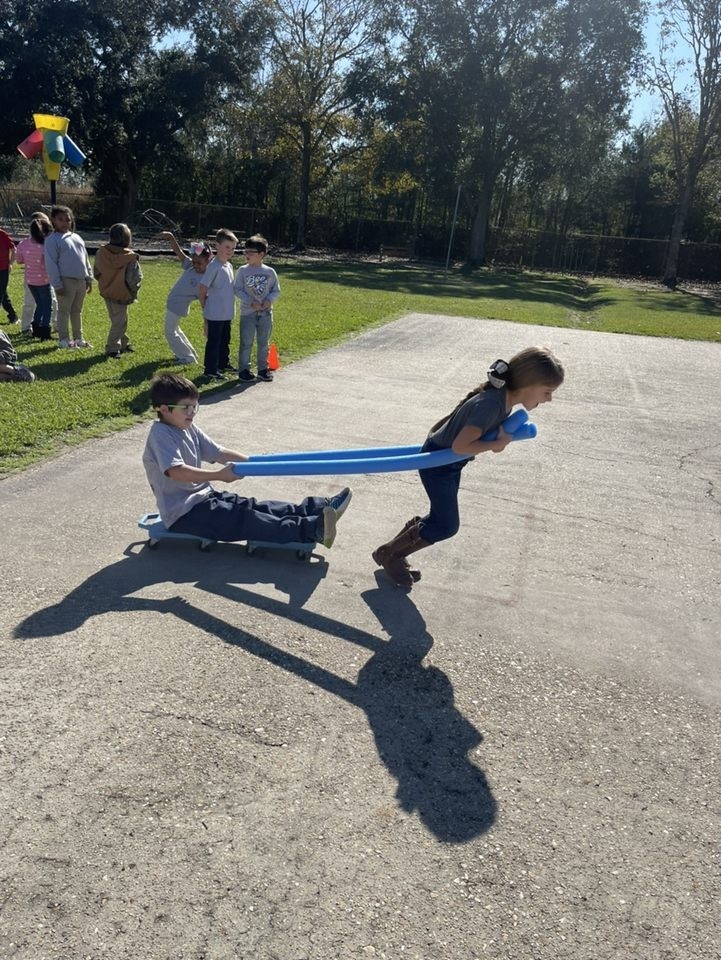 Christmas Play Thursday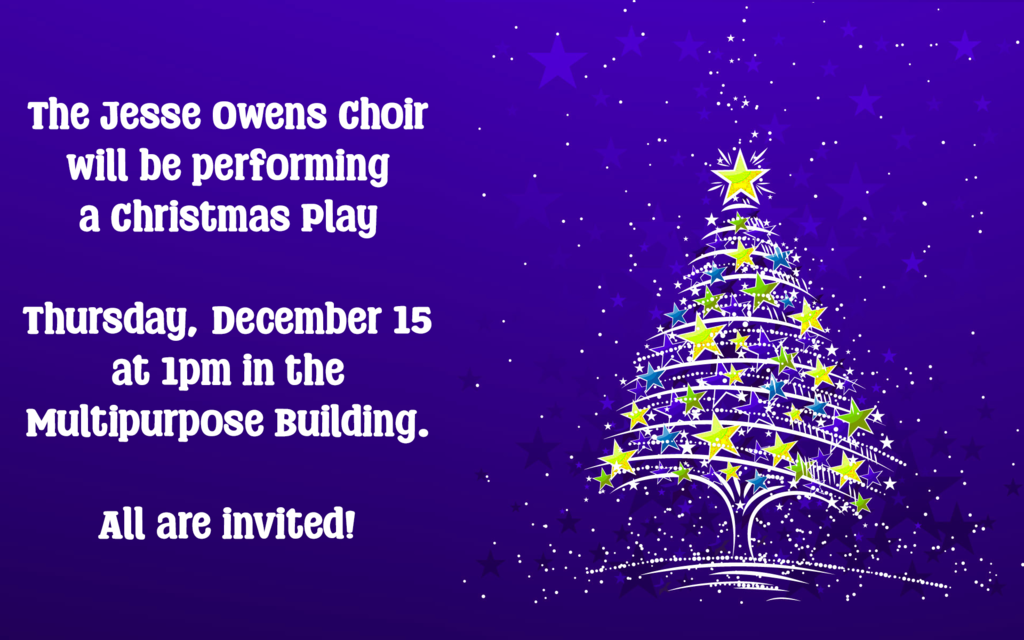 After consultation with the Vermilion OEP office and the local weather stations, Vermilion Parish Schools and Central Office will be closed on Wednesday, December 14th. Forecast for 4-6 inches of rain and possibly flash floods along with wind gust of 50-70 mph have been projected. The Lake Charles Weather Service is also calling for a possibility of this being severe in the early morning hours when buses would be on the road. While there is no exact science to figuring this out, we will tend to side with the experts and put the safety of our students and employees first. Thank you for your understanding in this matter. Superintendent Tommy Byler

We are currently monitoring the weather with the Office of Emergency Preparedness and with the surrounding school districts. Reports are still unclear on the potential weather threat for overnight and tomorrow morning. Once a decision is made, we will use all of our social media and communication methods to let you know of the district's decision. Please be patient and understanding as we wait for guidance from the weather experts.
This Week at JOES - 12/12 through 12/16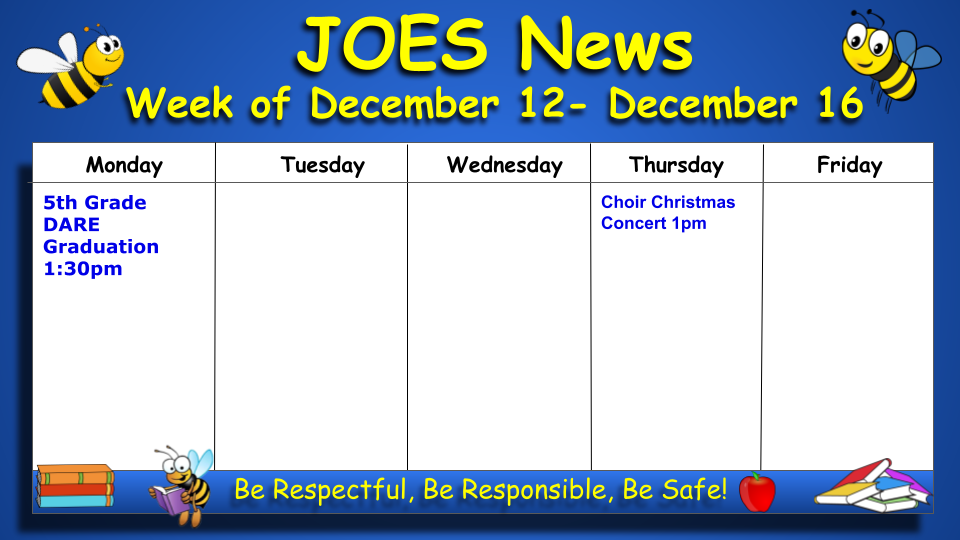 Congratulations to our new 2022-23 Beta Club inductees, 5th grader Zane Johnson and 4th graders Charleigh Campbell, Grant Cormier and Addisyn Lopez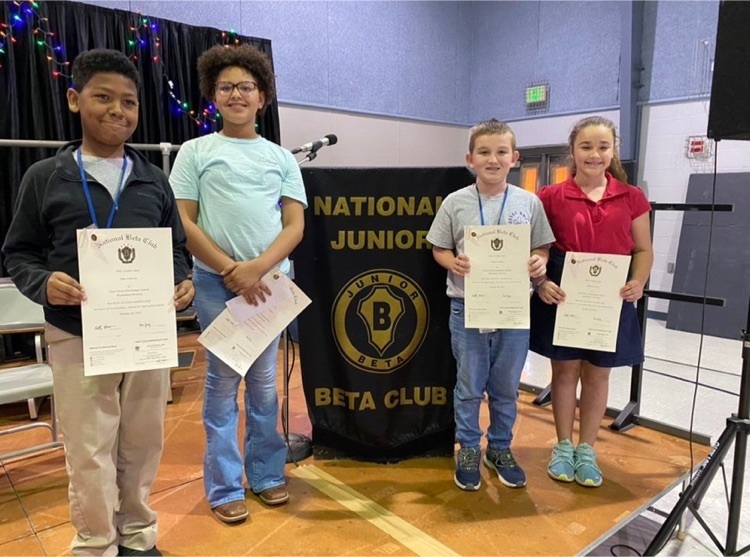 It's beginning to look a lot like Christmas, and Mrs. Julia is halfway out the door...but we're not ready to let her go yet!